MPs may have had their heavy parliamentary drinking habits curtailed, but the 650 politicos occupying the Palace of Westminster might be cheered by the fact that they will soon be issued with their very own fondleslab.
Taxpayers, however, might be less impressed given that the upgrade from laptops to Apple iPads will cost anything between £260,000 and £430,000 to the public purse.
That expense only covers the bulk price tag for the kit and doesn't include the cost of running apps and downloading data onto the mobile tablets.
MPs will be asked to trade old laptops or computers in exchange for an iPad, the cost of which can be claimed on expenses.
They have to agree to receive documents about parliamentary business on the fondleslabs rather than have that information printed out on paper.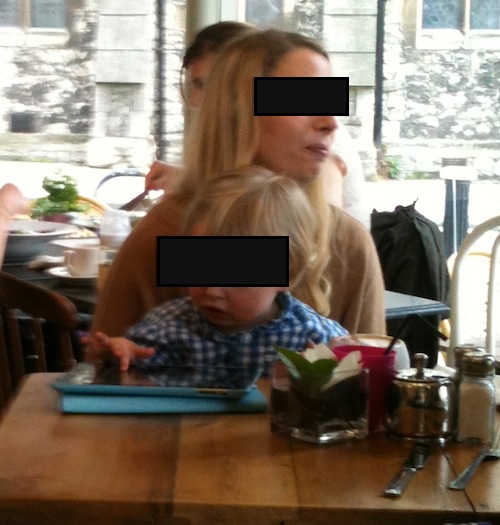 This masked child could be our future Prime Minister. Pic credit: Selina MacArthur
Politicos had been testing the Apple 'slab in the Commons since early 2011 with the idea being that the devices could save money on print costs.
The supervisory body that looks after administration in the House signed off the plan yesterday by agreeing to a "rapid rollout" of iPads to all 650 MPs, who could now claim on expenses on such a device by swapping out their old kit.
If around 100 politicians returned old equipment then £50,000 could be saved, the Commons Commission claimed. Staff in the House Service will be tossed the MPs' unwanted kit, it said.
Apple's latest fondleslab - the post-Steve Jobs iPad - cost anything between £399 and £659 a pop depending on the spec. ®