This article is more than 1 year old
ARM creators Sophie Wilson and Steve Furber
Part Two: the accidental chip
Archimedes principle
The ARM DS was followed, in 1987, by the first complete ARM-based computer, the Acorn Archimedes, costing a hair under £900. The various Archimedes machines that followed were among the most powerful home computers available, and by the time the last one arrived, in 1992, the processor had evolved to include a crucially important new feature. It was this that would prepare the chip for its triumphant role as the dominant mobile powerhouse.
The ARM had become a system-on-a-chip (SoC).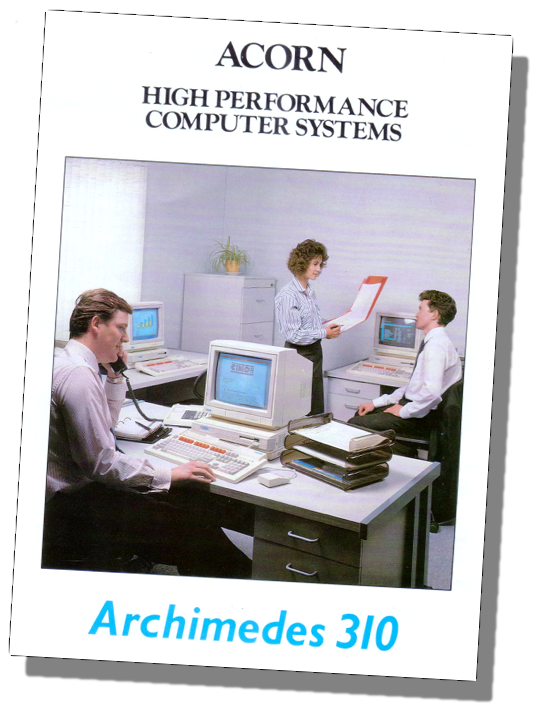 The key was the relatively small real estate on the die required by the processor proper, leaving plenty of room on the surrounding silicon for whatever else might take the designer's fancy.
Says Furber: "You could just think about the four chips you needed to build the Archimedes system, and putting them onto one chip."
A large, ailing computer company across the Atlantic had seen the potential for this early on in the game. In 1986, Apple began using ARM processors for backroom prototypes of what was to become the first ever tablet computer, the Newton. Five years later, Apple ploughed a reported $1.5m into the newly-founded ARM company, taking a 43 per cent share of the joint ownership along with Acorn and the processor fabricator VLSI.
The Newton, launched in 1993, was a flop. But by the turn of the millennium, Steve Jobs was back in the saddle and Apple's investment in ARM went on to pay huge dividends as the Cupertino company branched out into portable devices like the iPod, the iPhone and the iPad.
Acorn Computers, meanwhile, had unravelled. An escape vessel from the wreck was a company focusing on Digital Signal Processor (DSP) design called Element 14. Sophie Wilson was a key crew member, and when Element 14 was bought by Broadcom in 2000, Wilson went with it, to become, as she is today, chief architect of Broadcom's DSL business.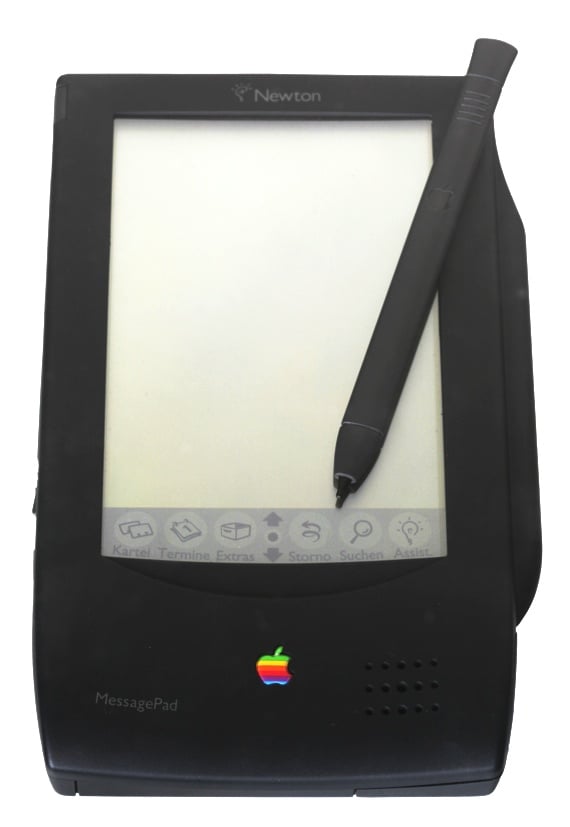 ARM-powered but not Apple's saviour: the MessagePad 100
Source: Wikimedia
Herman Hauser was once asked why a great British success story like Acorn finally failed. He queried the last word: "There are over 100 companies in the Cambridge area that can trace their beginnings back to Acorn, and have been founded by Acorn alumni. ARM has now sold over ten billion processors, ten times more than Intel."
Since 2008 when Hauser made that statement, ARM-based processors not only monopolise our smartphones, but also appear in 90 per cent of our hard drives, 80 per cent of our digital cameras, and have also found their way into printers and digital TVs. They are currently selling at a rate of over five billion per year. ®