This article is more than 1 year old
Teufel Audio iTeufel Air
Golden age of stream
Accessory of the Week As AirPlay speakers go, the iTeufel Air is big. Placed next to, say Audyssey's Audio Dock Air, it dwarfs its rival — though it's marginally less wide than B&W's Zeppelin Air.
The glossy white wedge houses two 80mm mid-range drivers, a 25mm tweeter, and a 130mm woofer, and pumps out a total of 100W.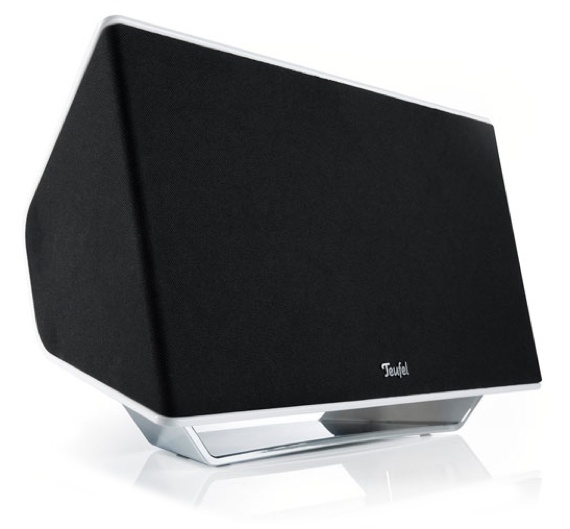 On top there are three buttons: one for power, two for volume. Round the back, you'll find a power socket, set-up button and a 3.5mm line in. And that's it.
Despite its size, the Air is not unattractive and won't look out of place in the living room. I particularly like the aluminium stand, and the way the speaker seems to hover when placed on it.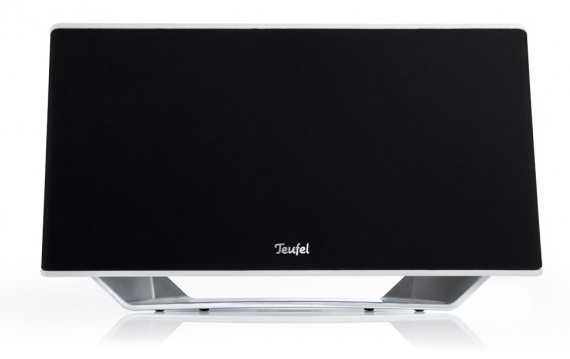 The first test for an AirPlay speaker is the ease with which it can be added to a network. The iTeufel Air scores highly here because it supports WPS, meaning that if you have a WPS-enabled router, you can add it to the network with a push of a button.
Otherwise, you'll need to connect to it directly and configure it from a web page so that it can join your Wi-Fi network. That's straightforward, but the manual could have explained the process more clearly. There's no set-up app.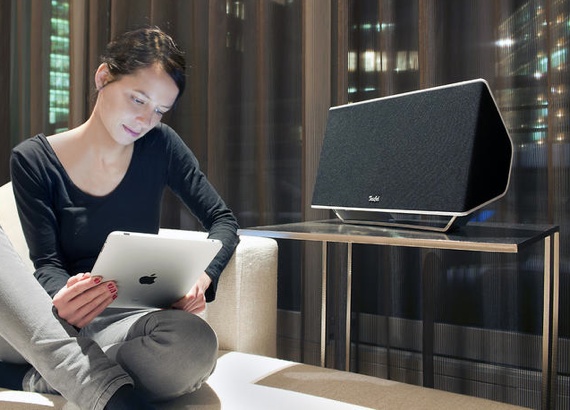 At £430, the iTeufel Air is bang in the middle of its competitors, price-wise. I'd rate the Audyssey as better value, but if you've got the space for it the iTeufel is an excellent AirPlay speaker. ®
Reg Hardware chooses its Accessory of the Week every Friday. Got one in mind you want us to consider? Please let us know.
More Accessory of the Week Winners

Arcam rPac
iKlip Studio
Pasce Minirig
Griffin Reserve
Arcam rDock

Teufel Audio iTeufel Air
Large, powerful speaker that supports AirPlay Wi-Fi music streaming.