Amazon says interest in Black Ops II has already gone ballistic, as the number of gamers who have placed orders for the game in the first 24 hours outnumbers the equivalent figure for its 2010 predecessor three to one.
The minute Treyarch's Call of Duty: Black Ops II was announced this week, it was always expected to smash the box office upon release.
And with more gamers converted to the CoD franchise over the years, it's perhaps unsurprising that pre-order interest has increased.
Still... by that much? Wowzers.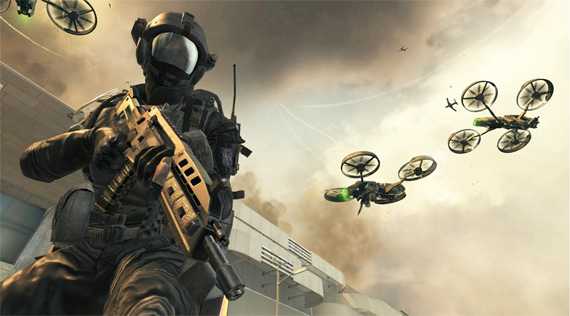 The original Black Ops took sales to the extreme and became the best selling videogame of all time - in the US at least.
Call of Duty: Black Ops II shoots towards shelves on 13 November. The anticipated FPS is currently priced at £42.90 on Amazon, if you're that bothered. ®