Audi, BMW, Daimler, Porsche and Volkswagen have joined Ford, Chrysler and General Motors to back a standard fast-charge connector and jack for e-cars.
The system combines a multi-pin AC port with a two-pin DC inlet. Slow, but cheap, overnight charging is handled by the AC lines, but drivers will be able to use the same connected to use DC points for quick top-ups.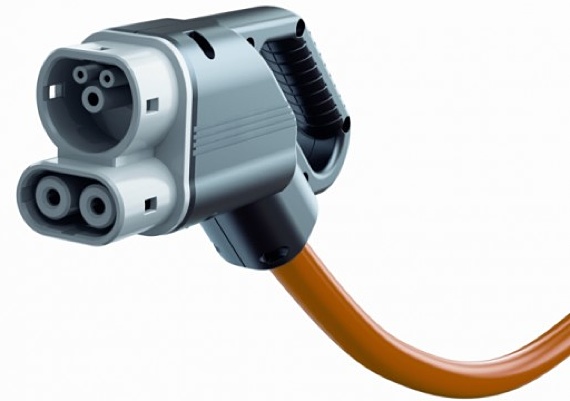 Plug...
But not until 2013, when the vehicle makers expect to start rolling out production vehicles fitted with the appropriate socketry, dubbed the J1772 Combo Connector by standards body SAE.
Mind you, the design has to be formally approved by SAE members in a ballot. But insiders suggest that's merely a formality now, and there's little reason to suppose the J1772 Combo won't be standardised by the summer.
Getting a widely followed standard in place will smooth the way for standard - and therefore lower cost - domestic charging equipment and on-the-road charging services.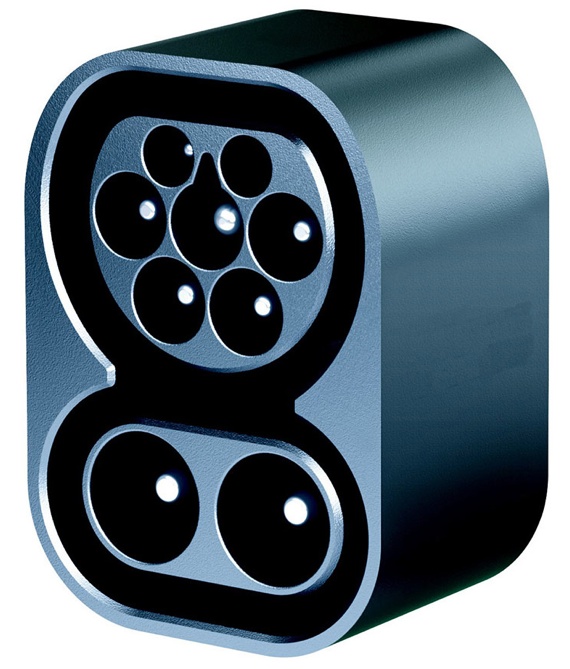 ...meet socket
The connector will allow for charging up to 500V, with maximum current of 200A, which could yield a charger up to 100kW.
The J1772's AC section is already being used on the Chevy Volt - and its European version, the Vauxhall Ampera.
The new port is set against Japanese car makers' CHAdeMO (CHArge and MOve) system, used by Nissan and Mitsubishi for their e-cars' separate DC fast-charge ports. ®