Review In my mind's eye I see the original Prototype in murky black and white, not because the game was without colour per se, but more because everything about it, from the repetitive use of textures through to the monotonous mission structure was somehow muddied and just, well, uninspired.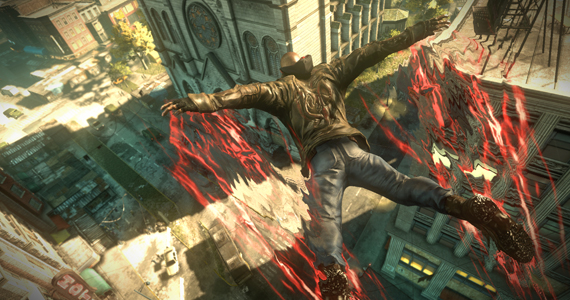 High blood pressure
In a way, it could be said that the game was a prototype itself, a way for Radical Entertainment to try out some mind-boggling crazy ideas – Hulk-like bounds over or through buildings immediately springs to mind – and then, having received feedback from fans and critics alike, head back to the drawing board and sketch out a fuller, more rewarding experience.
Skip forward three years and here is the fruit of their labour. But rather than Prototype 2 proving to be the perfect evolution of its predecessor, we're once again faced with a series of irritations which serve to diminish the final product – even if it does make up for these some way by raising the action stakes.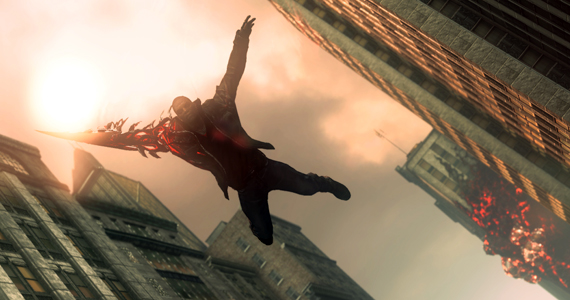 Soar point
The first thing that Prototype veterans will want to know is that this time they will be stomping around in the boots of James Heller, a hard as nails ex-marine who'll soon find himself challenging previous protagonist, Alex Mercer, as the most be-tentacled mutant in town.
That's not to say that Mercer is gone and forgotten, however - far from it. He steps up to infect Heller with the mutagenic Blacklight virus at the game's start, all in a bid to manipulate Heller for his own nefarious purposes.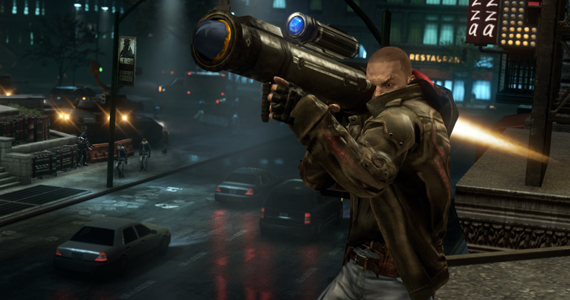 School of rocket
Heller duly sets off on a path of destruction in the kind of blind rage reserved for tragic anti-heroes who've had their family, their heart and, yes, their very humanity ripped away from them.