This, according to a mole who claims to have seen one in action, is what Apple's new TV looks like: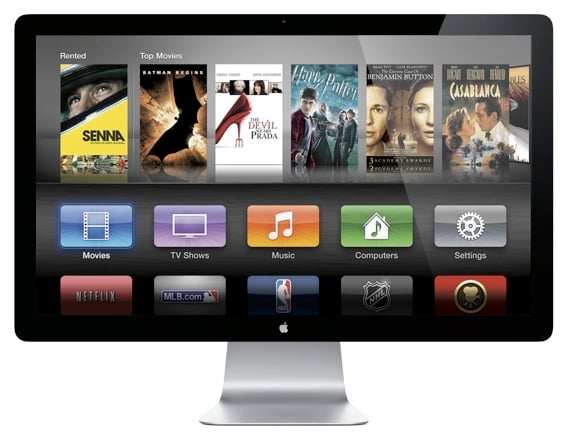 Yes, it's the Cinema Display, and it's a scaled down version of the so-called 'iTV', the insider, who spilled the beans to Cult of Mac, said.
The Deep Throat also said the telly uses Siri technology for voice control and sports a webcam for video calls. That's iSight for FaceTime, in Apple lingo.
Of course, both claims have been made before. And, since the Apple monitor is 27in and an iTV would be at least 32in - most likely rather bigger, given Apple's focus on the US, where punters have room for enormo sets - it's no great surprise that the Apple TV is said to be much larger than the Cinema Display.
And probably nothing like its design. Apple is notorious for keeping new looks under wraps. It often uses existing case designs to test new tech while keeping the final look hidden, and that's probably what's happened here.
Even though the CD design would clearly differentiate the 'iTV' from every other top-end telly out there, don't expect the Apple television to look like the Apple monitor. ®