The Pirate Bay cries foul over Pirate Bay copycats
Leeching proxies face leechers' wrath
---
Beware of unauthorised copies of The Pirate Bay, comes a warning from, er… The Pirate Bay. The Swedish site notorious for indexing unauthorised copies of music, films and books has found itself being copied, and it doesn't like it one bit.
On its blog, The Pirate Bay advises fans to use the authentic, original ThePirateBay and not some crummy rip-off.
What's happened is that several proxy sites have sprung up – in some cases using pirate bay domains – leeching off the original. Several of the copycats, including a proxy operating at thepiratebay.ee, inserted requests for payments into the unlicensed material indexed by TPB, which particularly enraged the Swedish Pirates.
"This site is a bad copy of other sites, like TPB, and it's totally meaningless," The Pirate Bay told the blog TorrentFreak.
Supporters voiced their support of the great Swedish web innovators in their battle against the leechers:
"lats stick it to the man," urges one commenter, called 'Moooog'.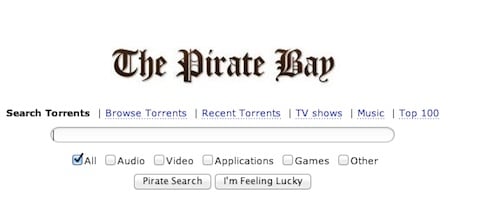 The proxies do indeed violate TPB's intellectual property in several ways. Passing off is a trademark violation, even if a trademark hasn't been registered. Using The Pirate Bay logo or font is a trademark violation, as is using the piratebay.ee domain. TPB hasn't called in the intellectual property lawyers – although it could clearly benefit from the strong legal protections available to it.
This isn't the first time that activists who campaign against strong intellectual property protection have discovered that strong intellectual property protection can actually be quite handy. Here's one marvellous example perpetrated by "a hateful right-wing tabloid that keeps finding new bottoms to scrape," in the inimitable prose of Cory Doctorow.
You could call it an education. ®