Intel Ivy Bridge Core i7-3770K quad-core CPU
The generation game
Review

Intel loves marketing jargon for most things it produces, and the company's processor architecture roadmap is no different. In Intel speak, this moves along in "Tick-Tock" sequence. The Tock refers to a major revamp to the core architecture, while the Tick covers changes to the manufacturing process.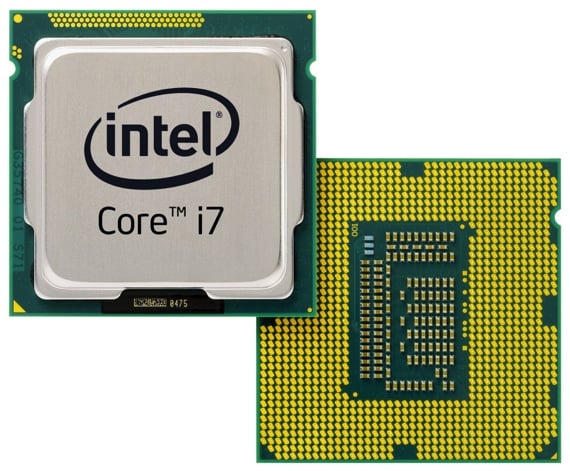 Chip off the old block
In the case of Ivy Bridge, then, it's the Tick to the Tock of Sandy Bridge: the 32nm Sandy Bridge being shrunk down to become the 22nm Ivy Bridge. In the shops, the new processors are being labelled "third-generation Core i" by Intel.
When Intel announced Ivy Bridge, I knew it was just a matter of time before Mr Postie would drop a package on the doorstep with some new Core i goodness in it. The parcel contained a DZ77GA-70K motherboard and a nice new shiny Core i7-3770K to plug into it.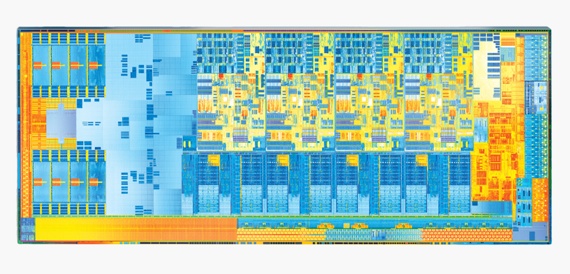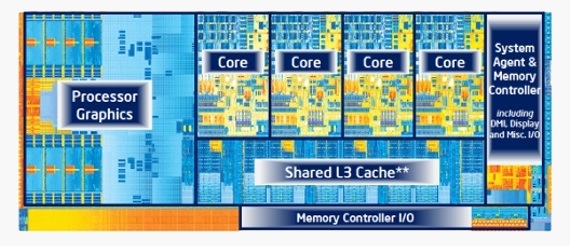 Die hard
The i7-3770K is the flagship of Intel's Ivy Bridge desktop range and as such is the replacement for the very popular Sandy Bridge Core i7-2700K part.
Like the 2700K, the 3770K is a quad-core design capable of processing eight threads thanks to HyperThreading. It has 8MB of "Smart" cache memory and is clocked at 3.5GHz which, with the aid of Intel's Turbo Boost 2.0 technology, can be upped to 3.9GHz on the fly.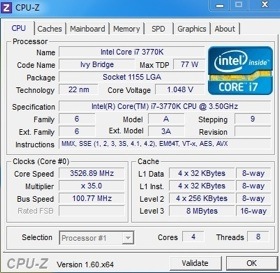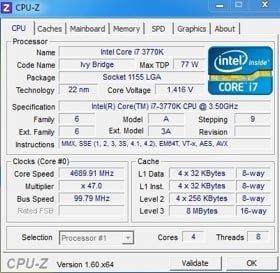 Ivy Bridge in CPU-Z: at stock speed (left) and overclocked to 4.7GHz (right)
Click for larger images
Notice the 'K' at the end of the product name? It's an important letter that, meaning CPU comes with its multipliers unlocked which means one thing: easier overclocking.