Cisco hits the roof in Olympics marketing dash
Not just 3D, but Fry-D™
---
Cisco has thrown open its Olympics hospitality suite, giving partners and customers both a panoramic view of the Olympic Park and an up-close, 3D view of Stephen Fry loitering on a London Underground platform.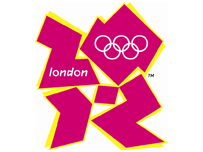 The networking giant is the London 2012 Network Infrastructure Supporter, meaning it is the only comms vendor to be able to shout about the fact its switches, phones and the like will be in use at the Olympics and Paralympics this year.
The Cisco House is on top of the roof of the Westfield Stratford shopping centre, abutting Olympic Park. The roof level of the mammoth shopping mall is 80m high, with a 6m platform supporting the 10m high temporary structure.
This affords cracking views over Olympic Park, though inevitably, you won't actually get to see anything that looks like sport other than on the dozens of flat screens dotted around the structure.
Rather, visitors – partners, customers and potential customers – will be funnelled through the vendor's own "transformational experience". They will be separated into groups and loaded onto Cisco's own mocked-up tube carriage.
This of course is nothing like a real London Underground carriage, as when we visited there were abundant clean seats, aircon, and no one tried to pick our pocket.
You don't even have to work on avoiding eye contact with your fellow passengers. Instead, you slip on the supplied 3D glasses and you're treated to the experience's biggest surprise – a virtual Stephen Fry on a virtual tube platform devoid of litter, buskers, commuters and hoodies. Though it was hard to avoid the feeling you were being subtly mugged by Fry himself.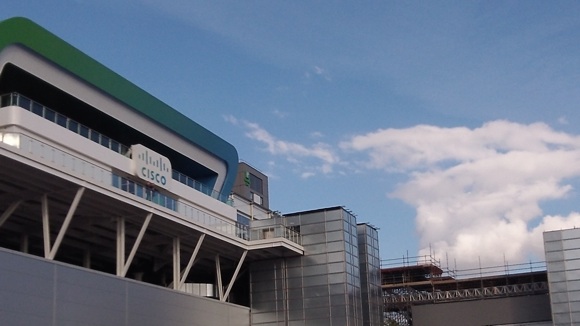 You can have any cloud you want...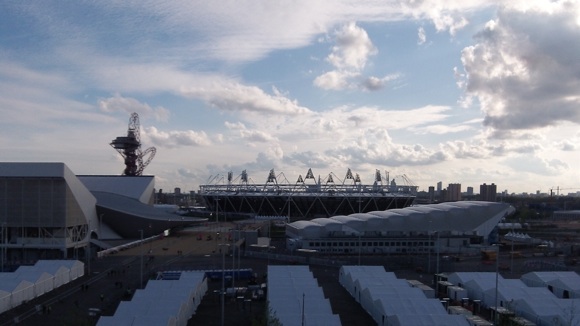 You can see everything. Except sport
The great man's spiel started with the news that the tube itself was a network that "transformed" London and helped it to "become one of the great capitals of the world". A debatable point as arguably the Royal Navy and the British Empire had been the key to London's day in the sun, and that was already beginning to creak before Londoners really discovered the joy of being shuttled around cheek-by-jowl underground.
Either way, the FryD Stephen continued by pulling a virtual copy of the classic Harry Beck tube map from an inside pocket of his curiously ill-fitting virtual suit. It was revolutionary, he rightly said, a masterpiece of 20th century design.
But, he whispered, "What about a map for the web?" Could there be such a thing that would be as useful for the digital world as the one drawn by "Clever old Harry Beck", he asked. Yes, he cooed, adding, "And I'm going to take you on a mission" to find it.
Thus Cisco's Transformation Line took off through a constellation of case studies showing Cisco and its partners at work. At the end, Fry concluded: "There are clever people out there." Though not presumably, as clever as dear old Stephen. A floating Moshi monster then brought him a mislaid iPhone, on which Fry planted a delicate kiss.
We were then shuffled through a virtual tube tunnel, where we heard a virtual busking Bob Dylan singing "The Times They Are A Changing", before being assaulted with not one but four more virtual Frys in a diorama-like room, assisted again by Cisco and its partners.
Solemnly, Stephen assured us that traditionally the amount of data in the world doubled every 100 years. Now, he told us it doubled every three years, and soon, would be doubling every 15 minutes.
Where is all this data coming from?
"It's coming from things," said Fry.
This proliferation of data from "things" will ensure a constant churn of facts and knowledge for Stephen's researchers to feed to him to ensure he maintains his position as the UK's favourite very clever person.
As for Cisco, it presents an ever increasing opportunity for Cisco to highlight its own comms chops, in partnership with its own ecosystem – a point made throughout the Cisco House.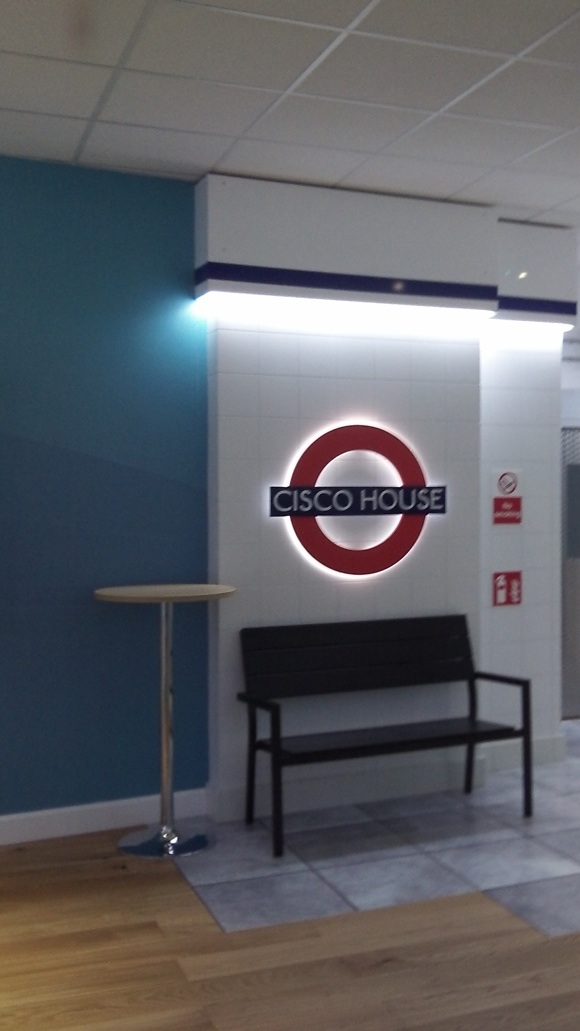 This in itself is a subtle marketing change from the company, as it focuses less on its ability to shift raw data, and more on its role at the centre of an network of companies – Citrix, EMC, Intel SAP and Schneider Electric are the others – focused on "country, city and organisational transformation". Or looked at another way, it's an ecosystem that isn't Microsoft's, Oracle's or IBM's. And definitely isn't Huawei's.
Interestingly, the networking giant doesn't actually get to showcase any new technology at the games.
Ian Foddering, UK and Ireland CTO, explained that all the kit Cisco installs for BT – the master comms sponsor – must have been in use in the field for at least two years. Given the potential for public embarrassment afforded by the Olympics – 4 billion people will be watching (or not, if the network goes down) – this seems only sensible.
As for kit on the ground, the vendor will be supplying, among other things, no less than 16,500 IP handsets, as well as 2,200 switches across the 96 venues. And to tie it all together, there will be 30 Cisco Certified Network Engineers at the ready.
Foddering said this will be the first Olympics where cloud technology would form a significant part of the underlying technology. The London Organising Committee for the Olympic and Paralympic Games (LOCOG) has swollen from a handful of people back when it won the bid back in 2005, to an expected 76,000 while the games are on – the equivalent, Foddering said, of a FTSE company.
When it's all over, it will drop down again to a handful, which will be a great showcase for how cloud tech can scale up and down, he said. A useful case study, as given the current economy it's entirely plausible that we will see FTSE companies scale down in this way.
So, if you haven't got tickets for the games yourself, what are your chances of being wined and Fry'd at Cisco House? If you're involved in enterprise tech, arguably better than your chance of getting tickets for the Games. Cisco expects to "greet" over 11,000 guests over the next five months.
There will be a strict hierarchy though. The opening ceremony fireworks display is reserved for "CXO" level guests for example. So, while you might still be searching for that elusive map of the web promised by Stephen Fry, you'll know exactly where you are in Cisco's ecosystem. ®