Cisco hits the targets in fiscal Q3
Ready to fight Huawei in China or anywhere else
---
Cisco Systems hit its revenue and profit targets for the third quarter of its fiscal 2012 ended in April. But the networking giant and systems player will probably take a few lumps because of the candor of CEO John Chambers.
He freely acknowledges uncertainty about parts of the global economy as well as tough competition from China's Huawei Technologies.
In the quarter, Cisco's product revenues rose by 5 per cent to $9.11bn, while services were up a much better 13 per cent to $2.48bn. Total sales summed to $11.59bn, increasing 6.6 per cent year-on-year. Cisco cut R&D, sales, and marketing costs, and net income therefore jumped 19.8 per cent to $2.16bn.
Considering the margin pressure and product confusion that Cisco was wrestling with a year ago and the competitors that were coming for it on a lot of fronts, the company has managed to repel many of them while expanding into the cut-throat server racket with the Unified Computing System blades and racks and their integrated switching.
Cisco's core switching business grew by 5 per cent in fiscal Q3, with $3.64bn in revenues, and next-generation routing products had flat sales, at $2.14bn. Chambers said on a call with Wall Street analysts that the sales of its modular switches was strong and that the combined sales of the Nexus 2000 and Nexus 5000 rack switches (which sport converged server and storage traffic over 10 Gigabit Ethernet backbones) rose by 75 per cent and that Nexus port counts were up 90 per cent from the year-ago period.
The Cash Nexus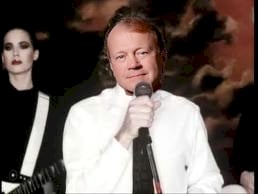 Chambers: Uncertain environment
Perhaps most important for Wall Street, margins on the end-of-row Nexus 7000 switches are now within six points of where Catalyst 6500 switches were several years ago (these are based on earlier designs and network operating systems), and that overall switching margins are now at levels Cisco enjoyed two years ago when it began the push to Nexus switching and their equivalents at the heart of its UCS blade and rack servers.
Chambers said on the call that Cisco now had over 5,000 customers using its Nexus 1000V virtual switch, which runs on the UCS boxes in conjunction with server virtualization hypervisors to deliver a completely virtual fabric.
Cisco's data center division posted sales of $291m in the quarter, up 67 per cent, and UCS server sales were up 57 per cent. But Chambers admitted that the UCS server sales actually fell sequentially and gently pointed the finger at Intel for the delayed launch of the Xeon E5-2600 processors.
The chips came out in March and started shipping in volume at most server makers last month - well toward the end of Cisco's third fiscal quarter. That said, Chambers added that he would be "shocked" and "apologizing" if UCS sales in the fourth quarter were not significantly above a pretty good quarter last year.
"The parts of our business that we can control are largely healthy"
Service provider video product sales were up 12 per cent in the quarter, to just a tad over $1bn, and collaboration product and services revenues were flat at just a hair over $1bn as well. Wireless switch and access point sales jumped 20 per cent, to $425m, and security product sales were up 9 per cent, to $345m.
"The parts of our business that we can control are largely healthy," Chambers explained, "but we are still in an uncertain environment." In general, projects have longer sales cycles and require more signoffs, which means CEOs and CFOs are being cautious.
Chambers said that the malaise that is affecting southern Europe is spreading, and that Cisco's product orders in EMEA were flat compared to 5 per cent order growth in the Americas and 7 per cent growth in Asia/Pacific-Japan-China.
India was weak, China dropped 9 per cent as a few big deals shifted to the next quarter, but Japan was up 39 per cent. The emerging markets in central and eastern Europe did well as a group, rising 12 per cent in terms of product orders during the quarter, with Russia seeing a 22 per cent spike.
Arch-rival
The good news, as far as Chambers is concerned, is that Cisco is doing better than its peers, with Juniper Networks seeing a 6 per cent drop in sales in its most recent quarter, Alcatel seeing a 12 per cent decline and arch-rival Huawei seeing only a 3 per cent gain.
The latter company, like Cisco itself, has got into servers, tablets, and all kinds of other things as well as its core switching and routing products. "We'll see if they have spread themselves too thin," Chambers said of Huawei. "They're a pretty tough competitor, but they have got a lot of weaknesses and we are going to make them known to our customers."
Chambers also reminded everyone on the call that for the past two decades there has always been some new company that is breaking in on the scene to try to drive Cisco out of the market with some new technology or economic threat, and yet Cisco has bounced back and come out of the conflict stronger.
A more fair assessment might be that Cisco has bought key businesses small, did some engineering, and bought adjacent markets that kept it from getting entirely clobbered in its original routing market. Every new market eventually gives Cisco the profits to buy its way into another one. This is exactly how Oracle has operated over the past 30 years.
Cisco had to cut nearly 8,200 employees to get back to the profits that it wants, and that has not been easy and it is unclear what those cuts – 11.2 per cent of its workforce a year ago – will do in terms of future sales and profits.
But the company has $48.4bn in cash in its war chest and is well-equipped to do battle against Hewlett-Packard, IBM, Dell, and Oracle in the converged systems racket because of its on-going command of switches and routing. Something that did not look so obvious three years ago when the Great Recession started and Cisco jumped into servers and its partners jumped into switching.
Looking ahead to the fourth quarter ending in July, Cisco anticipates it will be able to grow sales between 2 and 5 per cent, year on year, with non-GAAP earnings per share of between 44 and 46 cents; take off another 7 to 11 cents to figure out GAAP EPS. ®
Similar topics
Narrower topics