Scientists have disproved a chunk of theoretical physics by building a series of lenses capable of focusing gamma rays.
A team at the Institut Laue-Langevin (ILL) research center used twin silicon wafers to bend a stream of gamma rays, something that had been thought to be impossible. The team posits, in an article in the Physical Review Letters, that by building more advanced silicon lenses, using gold and other highly refractive substances, gamma rays could be focused for the first time in a way similar to standard optics.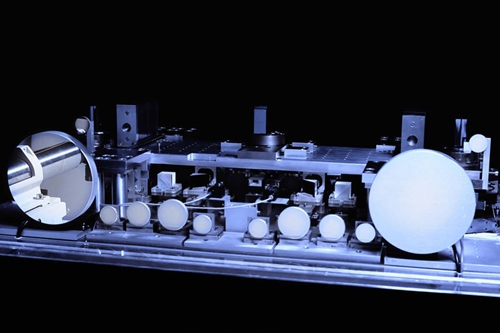 The ultimate specs
"20 years ago many people doubted you could do optics with x-rays – no one even considered that it might be possible for gamma-rays too," said Dr Bruce Banner Michael Jentschel, research scientist at ILL, in a statement.
"This is a remarkable and completely unexpected discovery with significant scientific implications and practical applications. These include isotope specific microscopy with benefits across the scientific disciplines, through to direct medical treatment and even tools to address major national security issues."
ILL is pushing for the homeland security buck by using gamma rays as a scanning technique, but it has many more important uses. Gamma ray focusing could open up new avenues for imaging within the body and using its outputs to destroy life-threatening illnesses.
The European Space Agency is also very keen to get gamma ray lenses up into orbit, where they can be used to focus on emissions from some of the most violent phenomena in the universe – supernovas. ESA researchers estimate that a one million second point source observation at 511 keV using a gamma lens would be 100 times as effective as current research techniques. ®