RIM churned out another BlackBerry this week: the Curve 9320, a low-cost Qwerty handset pitched at yoof.
The 9320 sports bog-standard specs that include a 2.4in, 320 x 240, a 3Mp camera and 512MB of Ram.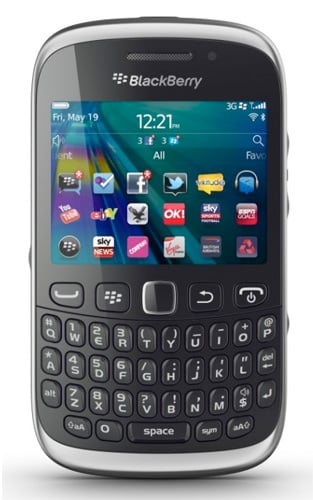 It also runs RIM's soon-to-be-superseded BlackBerry OS 7.1, but an update to the forthcoming BB10 is unlikely.
Still, those are details for the kids, who will be too busy snapping fingers Ali G style at the phone's dedicated BBM button and social network integration. Sick, man, innit?
The 9320's battery is said to survive seven hours of talk time, but those listening to the FM radio or MP3s will get up to 30 hours out of their juicebox.
The BlackBerry Curve 9320 is available from 14 May, with Three confirming a £140 price tag. Alternatively, customers can get the device free on two-year contracts at £15 per month. ®