Microsoft is breaking out the paints and giving the next Visual Studio a dash of colour after its drab John Major-inspired beta was branded hideous, monstrous and depressing by thousands of coders.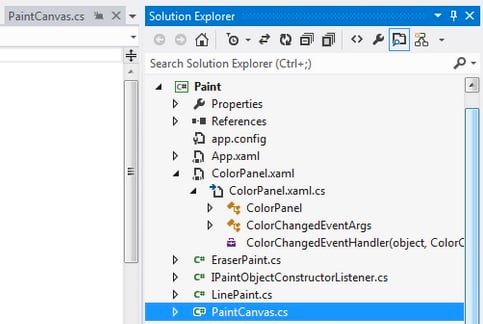 VS11: Radiating blue energy
The company said it has "increased the 'energy' level of the Visual Studio 11 themes" in the Visual Studio Release Candidate following "a lot of actionable feedback" on the beta.
That's corporate speak for saying more than 4,000 coders gave its Visual Studio beta interface a big, fat thumbs-down for going grey in April.
Or, as one dev put it: "Going from 2010 to VS 11 Beta, it just hurts my eyes. Everything looks the same and I have to spend more mental effort organising where things were on the screen."
Votes were counted on Microsoft's UserVoice poll in April: a month later the tally stands at more than 7,000. Colour was the single biggest change request.
In response, director of user experience for Microsoft Developer Tools Division, Monty Hammontree, says the company has now lightened and brightened the UI "experience" with bolder theme accents and lighter background colours.
The status bar has been coloured in to reflect the IDE state – ranging from blue for development, darker blue for building and orange to debug – while accent colours have been added in areas including tool window headers and tab treatments.
You can absorb these and other changes here. ®
Similar topics