This article is more than 1 year old
Microsoft digs Doppler to effect gesture detection
Sound thinking
Microsoft Research took motion detection to new levels this week when it unveiled a new gesture recognition system for laptops.
Called SoundWave, the rig utilises the Doppler effect, picking up subtle changes in sound wave frequencies to calculate how a user's hand is moving in front of a laptop. It's said to work even in noisy environments.
SoundWave works by emitting an inaudible tone between 18 and 22kHz. As these waves reflect off an object, the frequency is changed slightly. The changes are detected by the computer's array of microphones.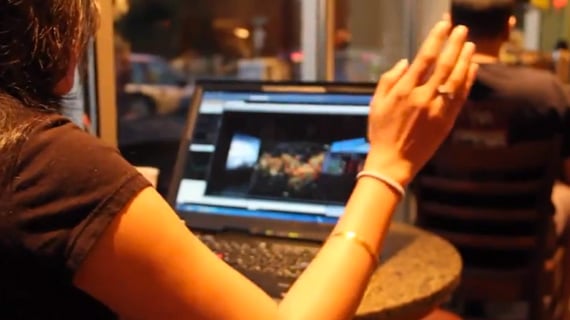 Combined with the changes in a sound wave's amplitude, direction, speed and time variation, the system determines which gesture is being made.
While it is unlikely to have much effect from a distance - we'll keep using Kinect for that - SoundWave could come in handy for close-up computer gesturing.
Check out the demonstration video: