Transport for NSW has installed new displays on ticket barriers at several Sydney railway stations, and says the new units "will set the right foundations for the introduction of Opal electronic ticketing."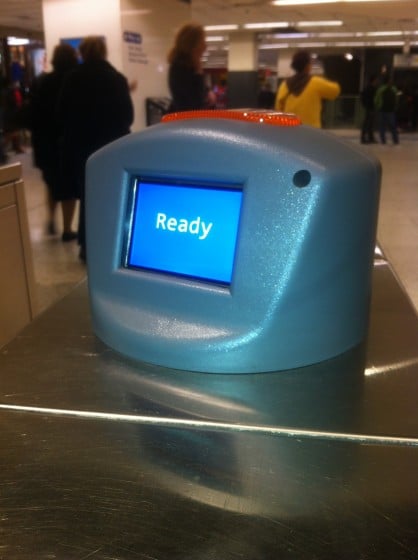 The new displays at Sydney railway ticket barriers
The Reg spotted the new displays, pictured at right, when coming home from a long, hard, day in the content mines last Tuesday.
A Transport for NSW Spokesperson has since informed us that the new displays aren't a sign that NSW's long-promised-and-delayed integrated ticketing system is imminent. Instead, "The digital display screens are part of a wider upgrade to the CityRail gate system" that is taking place because "… in some cases, the processors are 15 years old."
The new displays will offer a small improvement over their predecessors, if only because they are larger, brighter, and offer colour screens.
"The new display screens will help customers read the validity of their ticket with messages such as 'Ticket Captured'," the spokesperson said, adding that "North Ryde, Wynyard, St James, Museum, Central, North Sydney, Circular Quay and Town Hall have all been equipped with the new units."
Your correspondent also passes through North Sydney quite regularly and the displays weren't evident there yesterday.
All train station gates will receive the upgrade "over the next six months," the spokesperson concluded. ®