This article is more than 1 year old
Lost Winds 2: Winter of the Melodias
Blow job?
iGamer With his Chibi proportions and boyish looks, Toku cuts an extremely familiar figure, as do most of the things around him: talking animals, impish sprites and elemental deities. So pervasive is Nintendo's influence throughout Winter of the Melodias, in fact, that neither the land of Mistralis nor its diminutive hero would seem out of place in a Mario or Zelda game.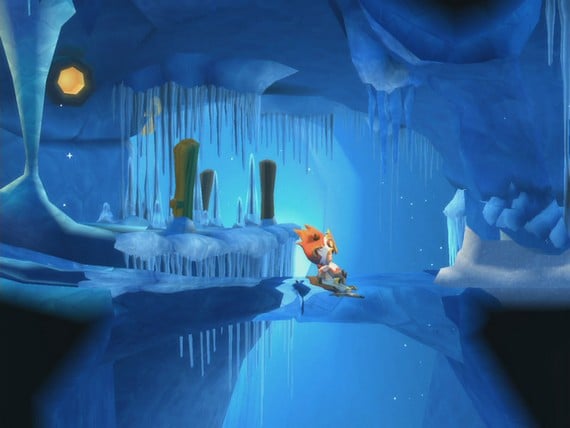 Could be Mario, could be Zelda
That's understandable. As the launch title to its WiiWare service, Nintendo worked closely with coder Frontier Development to produce the original Lost Winds, and its influence over the game's aesthetics, ambience and characterisation remains strong. But, just as in that original, there's enough novelty in the central conceit to distinguish Winter of the Melodias from the crowd of Nintendo knock-offs.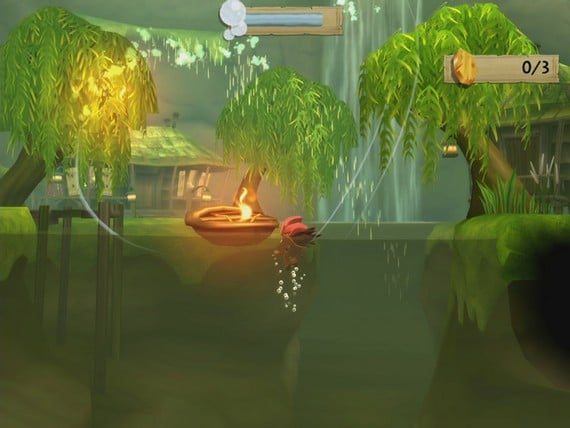 Willow the wisp
If you never played the original, that conceit is - as the title suggests - the ability to control the wind. By using the game's impressive range of gestures – which transition effortlessly onto the iDevices from the Wii's motion controls - you can harness the wind to enhance Toku's jumps, immobilise or defeat enemies, and solve puzzles. All of which you'll need to do to find your missing mother in the game's familiar 'rescue the princess' proto-plot.
The mechanics provide for distinctive platform puzzling, with wind also harnessed to channel water, fire and snow to solve more complex puzzles. And a steady trickle of new abilities delivers a degree of variety to gameplay, by making new areas of Mistralis accessible through a Metroid-vania-style exploration system. As does the game's halfway point, which subtly alters the dynamic after your actions bring Mistralis out of its perma-winter and into a warm and verdant summertime.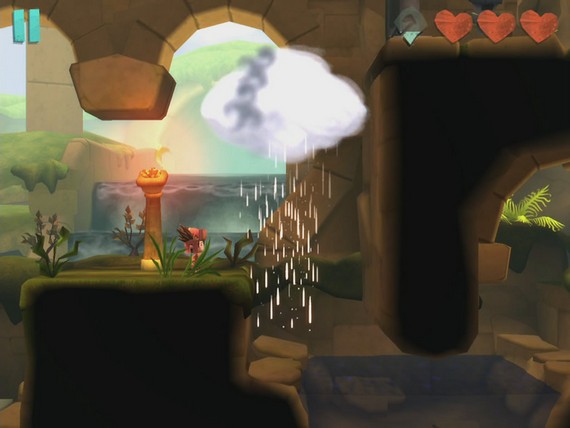 Why does it always rain on me?
The variety proves illusory, however. Despite the novelty, Winter of the Melodias constantly struggles to find use for its ingenious toolset outside of tired hit-switch-open-door mechanics. True, one or two of its multi-screen puzzles can confound temporarily, but overall they're simply not difficult enough, their solutions seldom more taxing than stringing together an obvious sequence of Toku's abilities in mechanical fashion.