This article is more than 1 year old
Lost Winds 2: Winter of the Melodias
Blow job?
Toot sweet
There's also very little in the way of hazards or enemies, at least until the game's final third. The cold is Toku's first and greatest danger, requiring you to reach sporadic fires to recharge his warmth meter, but that's negated early on when Toku receives a winter coat. And the common enemy, bouncing globules, pose little threat in any guise, being all-too-easily dispatched with a swipe of your finger.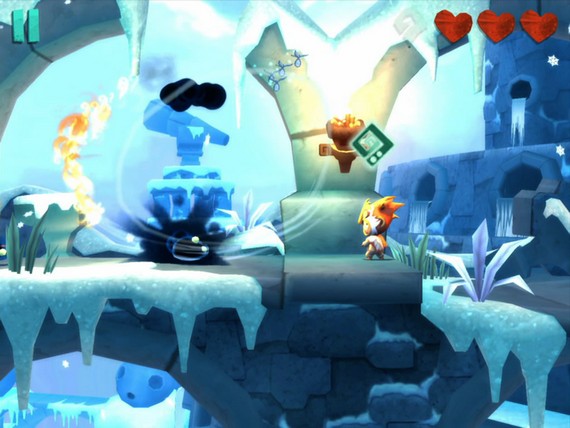 Blow job
The lack of danger isn't so apparent when solving puzzles to progress, but you're frequently forced into lengthy backtracking to reach previously inaccessible areas, and it's here the game can feel empty.
So, Winter of Melodias lacks profundity – and indeed challenge. But taken as a gentle, whimsical adventure, there's a fair amount to enjoy here. It's platforming might be pedestrian and its puzzles rarely taxing, but its crisp, beautiful art and animations never disappoint. And, if you're not allergic to a little saccharine gaming, its charm and character rivals any of Nintendo's output.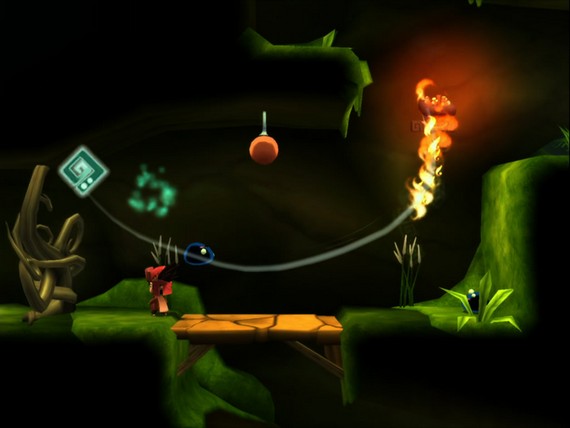 Lame flame?
Verdict
Lost Winds was as much praised for its novel mechanics as criticised for its brevity. But while Winter of Melodias cleverly expands the adventure with Metroid-vania-style exploration, the initial gust of innovation just isn't strong enough to keep this breezy platform-puzzler aloft. ®
iGamer covers the latest in mobile gaming on Android and iOS. If you think there's a great game we really should cover, please let us know.
More iGamer

Total War Battles: Shogun
Hunters 2
Angry Birds in Space
Waking Mars
Ten top
Android games

Lost Winds 2: Winter of the Melodias
Light-as-a-feather Nintendo-style platform puzzler.