This article is more than 1 year old
Diablo III
Hell's bells
Review Back in 1997, I worked in a youth centre and some fool gave me the keys to the place. So I would sneak in every night to continue a degrading tryst with Diablo I, cutting down waves of monsters in anticipation of a loot splurge. It was a while before I worked out the portal system – I used to moan about the amount of walking – until someone pointed out I was a noob. Luckily, in Diablo III, the portal is shown as a small blue vagina on the user interface, so there's no risking sore feet now.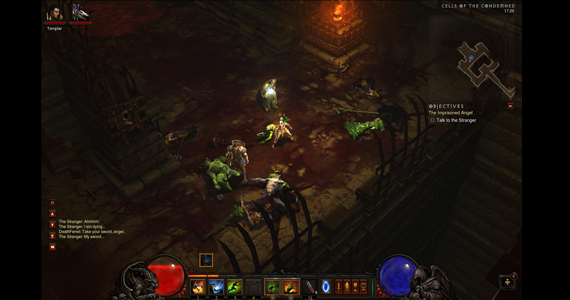 A good omen? Diablo III
Moving on, about a year ago Steelseries very kindly sent me out a Diablo III mouse and headset and I began thinking, if peripherals are getting sent out, the game must be imminent. So I waited and waited. I was happy to wait because Blizzard is well known for keeping us on tenterhooks until a game is finished. I have been waiting about 10 years now for the bloody Mists of Pandaria
Blizzard's tardy timing is for a reason though; so it can produce games with awesome lore and thrilling cinematics that end up as benchmarks for the industry. Yet when I heard rumours that Diablo III was being released without PVP, I was concerned this new version of Diablo – now being created by a different set of people – wouldn't live up to my expectations. Really, I shouldn't have worried, Diablo III is a splendid example of Blizzard's prowess at hack and slash.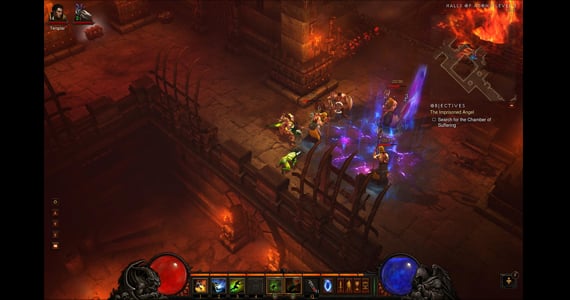 Fire fighting
From the beginning Diablo III draws me in with full voice acting from returning characters and some impressive new folk. This characterisation if a little hammy and hilarious at times is not only immersive but adds to the game's lore and backstory.
Starting twenty years after the end of Diablo II, Diablo III takes place in the world of Sanctuary and sees the Archangel Tyrael returned to help me explore what might have become of the lesser evils and their minions from the burning hells... time to save the world with some keyboard bashing.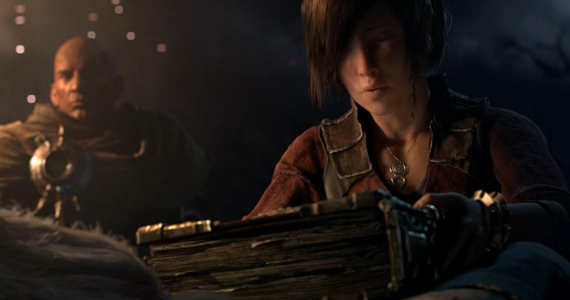 Looking for a spell to lift the curse of Error 37
So Tuesday night I sat up waiting with 'Error 37' glaring at me. Why, oh why Blizzard, when I just want to play a single player game? This is a real problem at peak times and it feels like Blizzard has flogged too many tickets to a sold out show, but truly what a fine show it is.