This article is more than 1 year old
Zuck weds self to lady friend in surprise ceremony
That's how you top a $104bn IPO... bitch
Moneybags Mark Zuckerberg updated his relationship status to "married" on Saturday - just one day after floating Facebook on Nasdaq.
The 28-year-old billionaire founder of the social network tied the knot with long-term sweetheart Priscilla Chan, who Zuck met at Harvard and started dating in 2004.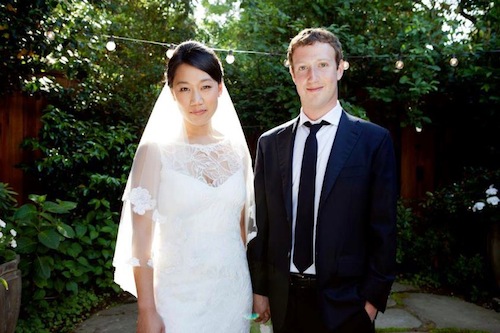 No hoodie at my nuptials... bitch
According to the Associated Press, which got the skinny from an unnamed source who had been a guest at the wedding, around 100 "stunned" peopled attended the nuptials.
All of those guests thought they were heading to Zuckerberg's house in Palo Alto, California, to celebrate Chan's medical school graduation only to end up attending the couple's wedding ceremony instead. ®