Review: Raspberry Pi
Bare bones computing
No review is ever written in isolation, absent from context. Usually, you can guess the reviewer's bias within a few paragraphs, and compensate accordingly. He hates LCD display quality, she dislikes proprietary software, they yearn for the days of full bandwidth vinyl. You get the idea.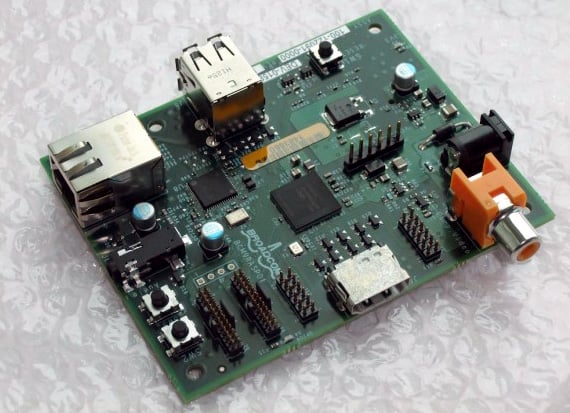 Raspberry Pi Alpha board – a work in progress
So here's some context up front. This July, I'll have been writing hardware and software reviews for 22 years and, for me, reviewing the Raspberry Pi (Rπ) is a first on two counts: one, I've never had to review what amounts to a physical manifesto before, and two, as a 43-year-old father of two wee boys – squarely pegged in the reliving-my-youth demographic – I so so so want this pocketmoney PC to succeed.
But understand, this is neither pure nostalgia, nor am I alone. The stated aim of the Raspberry Pi Foundation is to provide a modern, inexpensive counterpart to "the Amigas, BBC Micros, Spectrum ZX and Commodore 64 machines that people of an earlier generation learned to program on." As if you were in any doubt, even the naming of the Rπ itself tips the hat to the stalwart of that bygone era: Model A (one USB port, no Ethernet) and Model B (two USB ports, 10/100MBps Ethernet).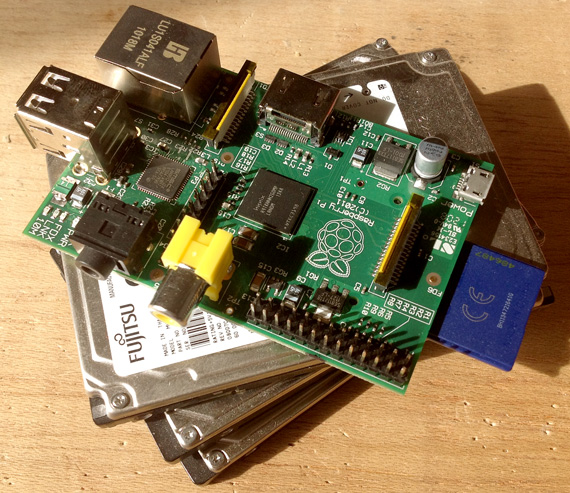 Rπ production model has a few component positioning changes but the concept remains intact
So what do you get for your money? The Rπ is a credit-card sized GNU/Linux computer with RCA video out, 3.5mm audio out, the appropriate aforementioned USB/Ethernet setup, HDMI out, and an SD card reader for OS and userfile storage. The SD is of course down to cost, but it's worth pointing out that using an SD for the OS offers a number of benefits; replacement media is relatively cheap; it's pretty difficult to brick an Rπ in software; image restore is just another SD card away; and pupils can take their drives home with them.
And whilst the Rπ does need to boot from an SD card, it's possible from the command line to switch post-boot so that the OS and filesystem run from an external USB drive.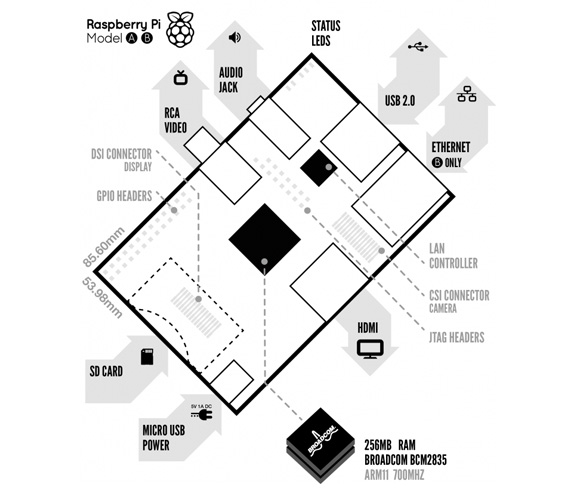 Source: Paul Beech @guru
Additionally, despite no software support as yet, there's a DSI connector for hooking it up to LCD panels, and the Model B has a [CSI MIPI connector] for adding a camera down the line. There are also GPIO pinouts (though limited to 16 mA according to spec), which could make expansion and hobbyist extras a distinct possibility; projects to tie Arduinos into an Rπ, or use Arduino shilds on an Rπ are already off the drawing board.