Review: Raspberry Pi
Bare bones computing
Clock this...
In terms of processor specs, the Rπ is built around a Broadcom BCM2835 32-bit system-on-chip clocked at 700MHz, a VideoCore IV GPU running at 250MHz – hence the 1080p full HD support – and 256MB of LPDDR memory shared between them.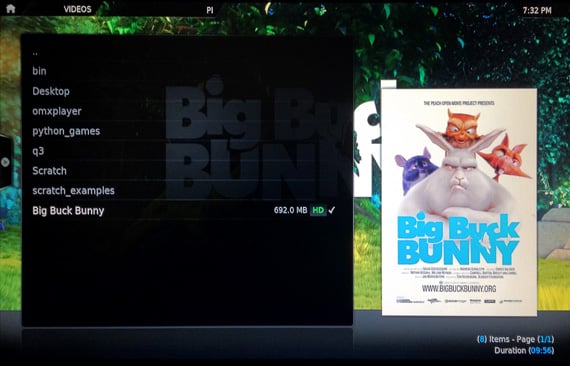 HD ready
The RAM split is determined at startup with an appropriate armX_start.elf file, so for different splits you need to reboot the Rπ. For those into their bare metal, there's also a config.txt file that allows you adjust the settings to overclock the CPU, GPU, and memory. Some brave souls out there are claiming to run it at over 900MHz, but we only have the one board to test, so good luck with that...
The Rπ ships as just a circuit board, although the proposed Autumn Educational release promises a case for the same money. But either way, you'll still need to cough up for a list of peripherals. How much extra are you going to need to spend? At a minimum you're looking at a mouse, keyboard, HDMI cable or RF cable, a power supply, and an SD card.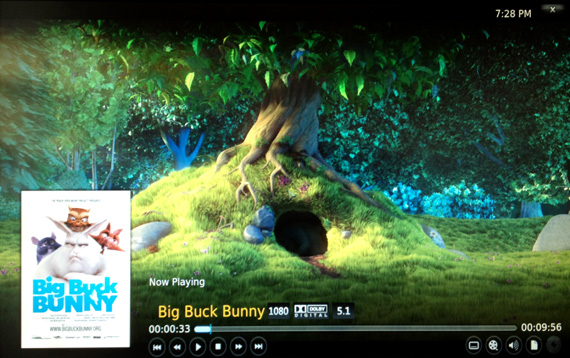 Capable of playing Blu-ray streams and a match for Apple TV perhaps?
The supply is from a USB cable, so you need a decent powered hub, or USB charging socket. In testing I found that an iPhone or even a Kindle charger did a fine job, and once I could prise my kiddiewinks away from CBBC, the 22in family LCD telly was perfectly adequate.
Admittedly for most households these days it should be a 5-minute job to scrounge up what's needed, and it may seem nit-picking to go on about the cost of peripherals. But given that the most important fact about the Rπ is that it's priced at $25. OK, so in UK it'll be nearer £29 with delivery and VAT, but who's counting? Still, it's instructive to realise that the board itself may cost less than splashing out on the power supply & cabling.
And yes, sorry, must stop calling it a board; it really is a PC. Indeed the Rπ Foundation could rightfully claim the title of cheapest bare-bones PC on the market. There are other contenders that can at least see the ballpark, but none actually within reach of the target markets' spending limit. Or as it's more commonly known, pocket money.