T-Mobile Wireless Pointer

The Huawei-made T-Mobile Wireless Pointer and the Orange Mobile WiFi are exactly the same unit. The front of the Pointer is home to a circular power key and a WPS button. Above them sits a small OLED screen. It's simple arrangement and while the Pointer is dull to look at, it's very easy to use. The default WEP security is printed underneath the battery cover, and you get a Micro SD slot which supports wireless file sharing. Maximum supported speeds are 7.2Mbps downstream and 5.76Mbps up, and the 1500mAh coughed up four hours on the nose of Wi-Fi connectivity, putting it on a par with both the other Huawei devices here. It also has an external antenna port.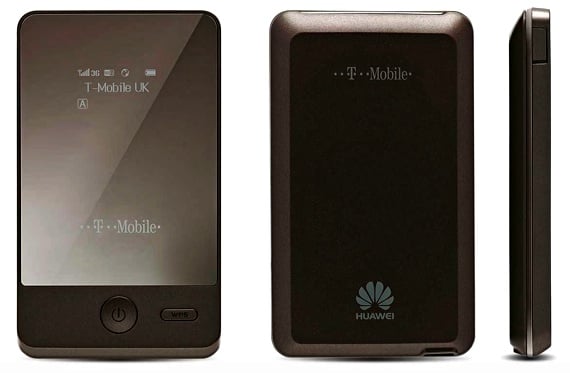 Reg Rating 80%
Price £15 per month or £60 PAYG
More Info T-Mobile
Vodafone Mobile Wi-Fi

Another rebranded Huawei device - in this case the R201 - the rather stylish Vodafone router has a monochrome OLED screen, but to see the default network security code you need to pop the battery cover off and see what's printed there. The front of the router is dominated by a large slider power switch which looks the part but I was always worried it would accidentally turn itself off (or on) when in a bag or pocket. One area where the Vodafone router does impress is battery life: I got just shy of four hours 20 from a charge of the 1400mAh battery, the best result here. Maximum supported cellular speeds are a slightly old-hat 7.2Mbps down and 5.76Mbps up but the Micro SD can be accessed over the Wi-Fi network. At least it should, but my review unit refused to acknowledge any of the cards I put in it.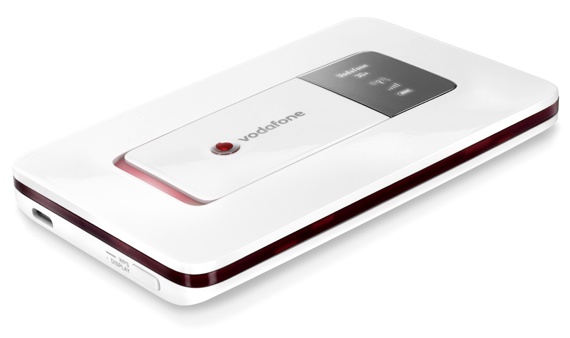 Reg Rating 80%
Price From £15 per month
More Info Vodafone