iOS App of the Week There are dozens of apps aimed at joggers that can plot a route for you, and measure your speed, progress and calories burned. Yet none of them deal with the fundamental fact that jogging is the most boring form of exercise known to humanity.
Zombies, Run! attempts to add a bit of fun to your pavement pounding by involving you in an undead apocalypse storyline in which you have to keep running to escape the ravenous brain-munchers and complete a series of missions.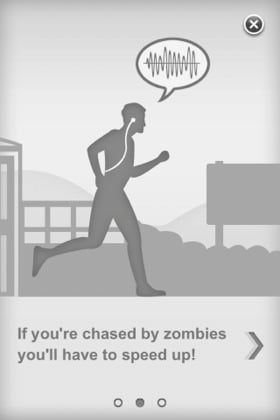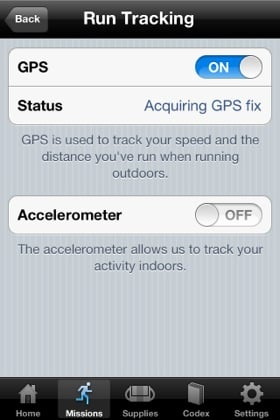 Pick up your pace to avoid infection (left). You can be tracked by GPS or accelerometer (right)
You're thrown into the action as soon as you launch the app, as a group of actors perform scripted sequences that set the scene. You're flying into the embattled township of Abel in order to complete some sort of secret mission, but the helicopter crashes and you find yourself dropped right into the middle of the decomposing hordes.
After running into Abel you are given additional missions that send you running off to collect supplies, such as med-kits and mobile phones, that are needed to upgrade hospitals and other buildings within the town.
Between bursts of dialogue you can listen to your own jogging music to help you along. As you work your way through the 30 scripted missions, you slowly uncover the real story behind your mission and the zombie apocalypse.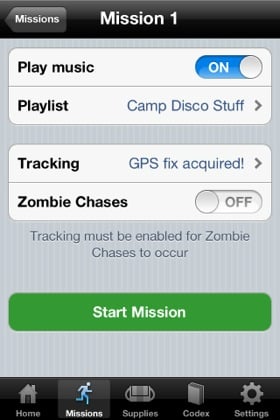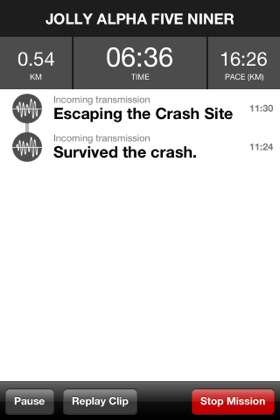 Select your mission parameters (left) and begin your task (right)
It's all deeply silly, but the scripted scenes and dialogue are professionally performed and do help to draw you into the action. There are also some nice touches, such as the 'Zombie Dash' option that forces you sprint in short bursts as you encounter random mobs of zombies.
It does have some rough edges, though. The app can monitor your speed and distance using GPS tracking outdoors, or the iPhone accelerometer if you're using running machines in an indoor gym. However, the developers admit that the accelerometer option is still experimental, and it did seem to behave rather erratically at times.
On one occasion, it wouldn't work properly at all until I forced the app to completely shutdown and restart again. So it's probably best to use Zombies, Run! when you're outdoors and can get a decent fix with GPS.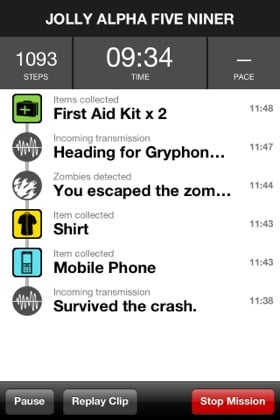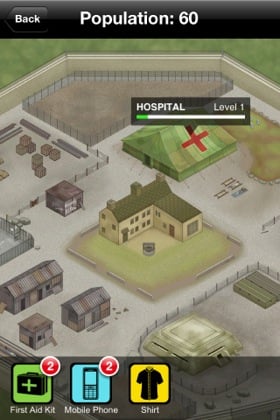 'Collect' items on your run (left) to upgrade Abel's defences (right)
Zombies, Run! is also a bit pricey by app standards, so it would have been nice for developer Six to Start to let people try out a couple of missions for free before paying for the full version. However, it's an imaginative attempt to liven up an otherwise dull exercise activity, and worth considering if you find jogging a bit of a chore. ®
We make our selection of the best iPhone, iPod and iPad downloads every Thursday. It you think there's an app we should be considering, please let us know.
More iOS App of the Week Winners

SoundBrush
SkyDrive
SnapGuide
CloudOn
Figure

Zombies, Run!
A silly-but-fun way to make jogging sessions a bit less boring.
Similar topics