This article is more than 1 year old
Belkin YourType Folio
Laptop conversion kit
Accessory of the Week There's no shortage of iPad keyboard cases to choose from, but this one from Belkin, designed for the new iPad, has a neat trick up its sleeve: the keyboard is detachable, held in place by Velcro.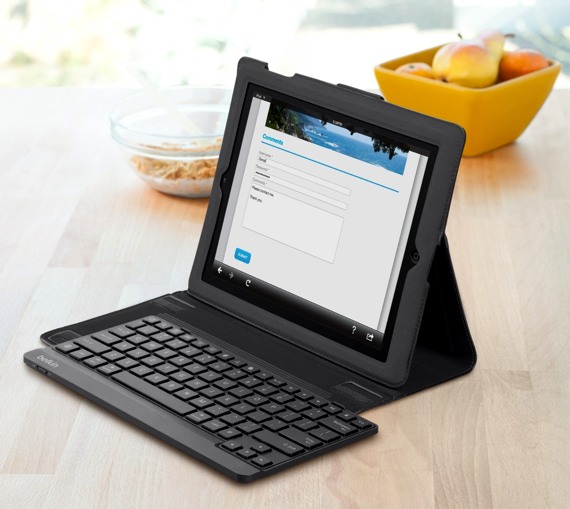 That might not sound like a big deal, but it allows you to vary both the angle of the iPad's screen and the distance between keyboard and display, which is ergonomically very useful.
Detaching the keyboard even works while the whole thing is sitting on your lap, allowing you to type on the iPad as if it were a laptop. Ridges on one side of the case hold the bottom of the iPad in place.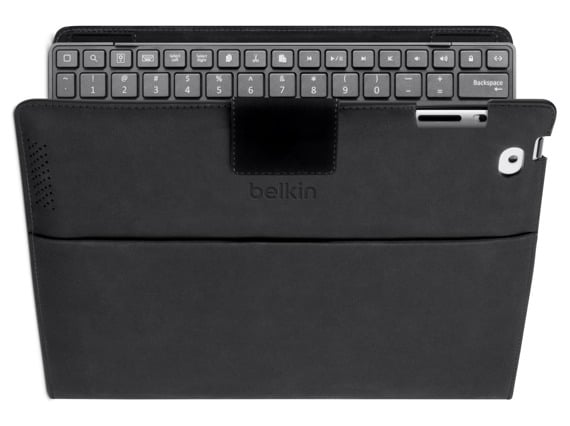 The Bluetooth keyboard pairs quickly and easily. It has cursor keys, a '.com' button, plus keys for cut, copy, paste, volume control, play/pause, search, and text selection. There's also a button to lock the iPad's screen.
The keys themselves are small, but I didn't find them too much so, and their action, while a little spongier than other keyboard cases, is comfortable. It charges from a USB port using the supplied cable.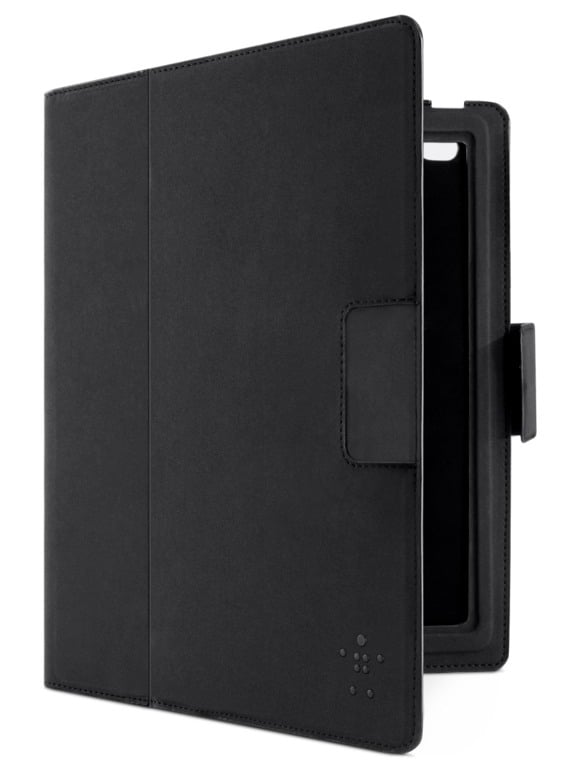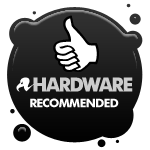 The black "premium, stitched" case is slim enough to use as a regular folio case, even when you don't need the keyboard, and looks great. It also has a grille for the speaker and a hole for the camera. And, at a penny under £80, it's well-priced.
My only concern is that when it's closed, the keys on the keyboard press on the iPad's glass screen. Other than that, it's stylish and compact keyboard case. ®
Reg Hardware chooses its Accessory of the Week every Friday. Got one in mind you want us to consider? Please let us know.
More Accessory of the Week Winners

IK Multimedia
iRig Mic Cast
Knomo Folio
Teufel Air
Arcam rPac
iKlip Studio

Belkin YourType Folio
Fine folio case with a decent detachable keyboard.