This article is more than 1 year old
HTC One V Android smartphone
High five?
Review In the beginning was the Hero and then came the Legend, and now the Legend has sired the One V. Yes, the V is the runt of the One litter but its forebears had a solid following and, as a one-time Hero owner, I'm hoping the bloodline is in good health.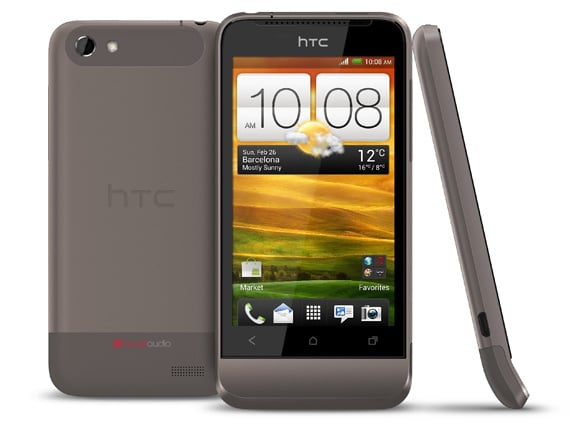 Another one: HTC's One V
With the One V, HTC's design has reached its purest form thanks to the chin finally being freed from any superfluous navigation controls. Now it just gets on with the job; getting the microphone closer to your cake-hole and feeling good in the hand.
The One V is wrapped in an aluminium unibody much like the Legend though it's both thinner and lighter than its forebear. It's wider and taller but since the screen is half an inch larger, that's to be expected. Like the other One series phones, the V is beautifully screwed together.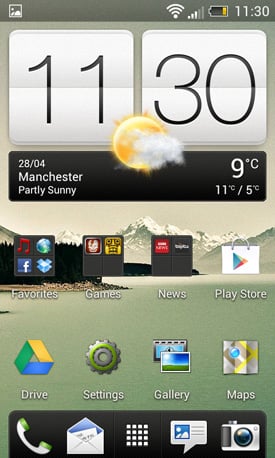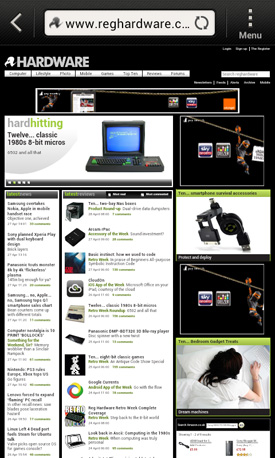 Sense UI and web browing
Slide of the cover on the reverse of the chin and you will find slots for a regular size SIM and microSD memory card. Like the other two One models, the battery – here it's 1500mAh – is fixed in place.
The One V relies on a 1GHz single-core Qualcomm MSM8255 chip – the same one used in the Sony Ericsson Xperia Ray – and while it doesn't set the world alight, it does a decent enough job of keeping the show on the road even with only 512MB of RAM.
Run the AnTuTu benchmark and you get a score of over 2700 which is a few hundred points better than my old 1GHz Desire HD. In the real world, even a game as demanding as Shadowgun ran fluidly and 720p MP4 video played back without a hitch. While the UI is slick enough it's not always quite as ultra-slick as that of the quad and dual-core One phones when multiple apps are running.