This article is more than 1 year old
Hands on with Nokia's 808 41Mp camphone
Lumia 610 too
First look If a company needed some luck right now, then Nokia would certainly fit the bill. Having partnered with Microsoft to deliver a new range of smartphones based on Windows Phone 7, it consequently shares a platform with the likes of HTC and Samsung. Still, Nokia is thinking lucky because it reckons it can deliver services on WinPho7 that will give it the edge.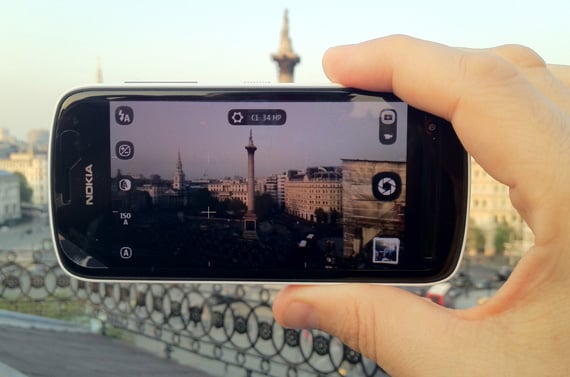 Nokia's 808 41Mp camera phone based on Symbian 3
And, as luck would have it, after months of rain, Nokia had picked one of the sunniest days of the year for a rooftop event in London yesterday. On show was the Lumia 610 – its budget WinPho 7 handset – and the 808, a Symbian smartie worth shouting about given its PureView camera featuring a 41Mp sensor.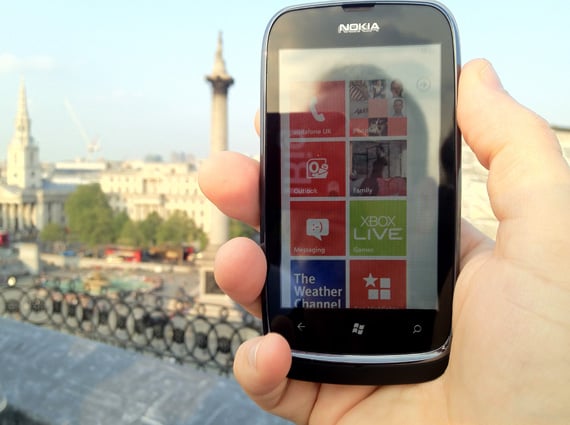 Nokia Lumia 610: Windows Phone 7 on a budget
With Leila Martine, Microsoft's Windows Phone director taking part in the presentation, Nokia's mention of the Symbian 3 powered 808 seemed just a little embarrassing for the WinPho love-fest – like having an ex-girlfriend attend your first wedding anniversary. Still, even though the message from all assembled was to "differentiate us from within the Windows ecosystem" as Conor Pierce VP, Nokia West Europe put it, evidently, Nokia is still free to differentiate with its platform choices too.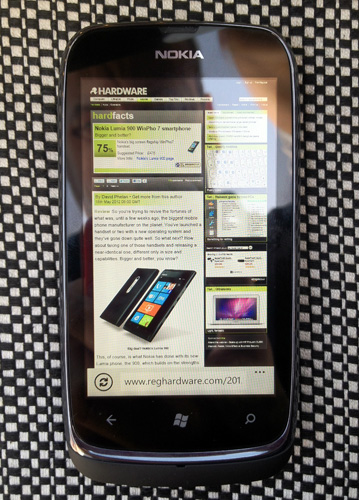 Flown in for the event, and presumably wired on coffee, the WinPho head honcho barely drew breath as she evangelised, remarking, "I challenge you to find a smartphone that is better than the [Nokia/WinPho] innovation that's about to come to market." Er, so we're supposed to find something in the market that's better than something that's not in the market... yet? Mmmh... Again the message from MS was to "Offer a third ecosystem to the market" with Martine's figures of 85,000 WinPho 7 apps, growing at a rate of 300 a day and 110,000 developers on board, suggesting that beyond iOS and Android, the third way is certainly gaining traction.
So given these slight conflicts of interest, who wore the best dress at the party? Nokia's new Lumia 610 – that's a cheap date but feels good in the hand – or its image conscious 808, with its hidden secrets that will keep us waiting a while longer to discover what's really going on under the surface?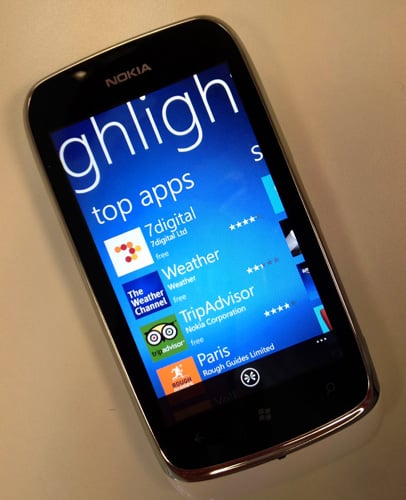 With the Lumia 610 available in early June for deals of around £15/month, both MS and Nokia are keen to tout this handset as the most affordable way to join the third way and tap into these differentiating services. Among these are Nokia Music – with its Mix Radio feature that allows free downloading of music channels for off-line listening – plus Nokia Drive, Maps and Transport that all help in getting around. Also coming is Nokia City Lens, it's augmented reality app that's still in beta.