This article is more than 1 year old
Sony KDL-55HX853 55in 3D LED TV
Flagship Bravia with the Olympics in mind
Review The 55inch KDL-HX853 is currently the highest ranked of Sony's 2012 TVs. It heads up a new Spartan range from the brand intended to rebuild its TV fortunes. Interestingly, it doesn't come laden with features seemingly pulled at random from a brainstorming session down the local Karaoke; which means it's not competing directly with Samsung's massively-pimped ES8000 models, and as a consequence it's considerably cheaper, at around £1,800. It is, however, comparable on style and packs Hubble-grade image enhancement.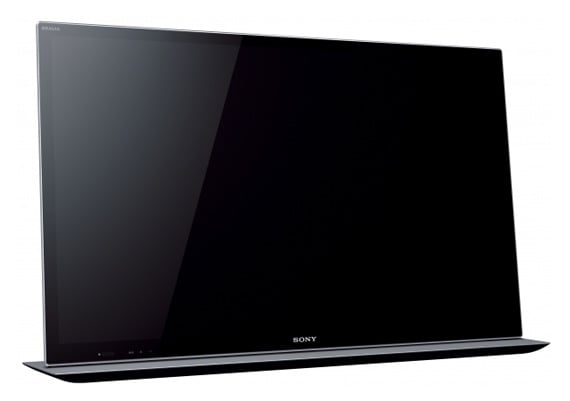 55in flagship: Sony's Bravia KDL-55HX853
Smart connectivity is the key feature on this set. Sony has long offered a wide selection of streaming video services, via an interface the kind might describe as cumbersome. But the HX853 heralds a new look for the rechristened Sony Entertainment Network, with apps, IPTV and music now navigated via a slick-looking Metro-style UI.
It's here that you'll find the latest iteration of BBC iPlayer, plus YouTube, Demand 5, LoveFilm, Netflix, Crackle, Skype, Mubi and Muzi, amongst others. The brand has also joined the apps race, having inked a deal with Opera to supply causal games and sundry trivia via the integrated Opera TV Store.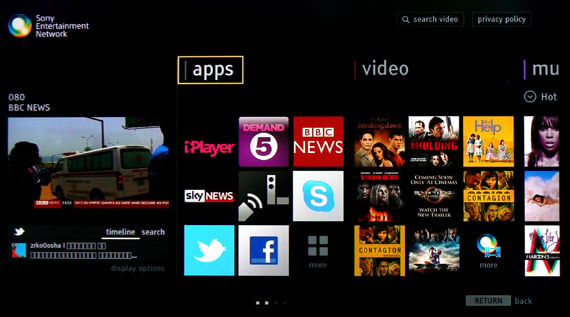 Sony Entertainment Network portal
Network media compliancy is unchanged from the brand's 2011 TVs. There's no support for MKV from either USB or NAS across a LAN, but AVI, MOV, MP4 files play. Audio covers MP3 (with album art), AAC, WMA and WAV. To ease playback problems, Sony offers a DLNA application for PC and Mac called Homestream, which performs on-the-fly file conversion for connected devices when required. The catch, of course, is that you'll always need this PC on.
Fresh for 2012 is a Wi-Fi Direct mode. This supports a local connection with compatible gear. I paired the TV with the Sony Tablet S and was soon throwing JPEGs from tablet to big screen – a very cool feature.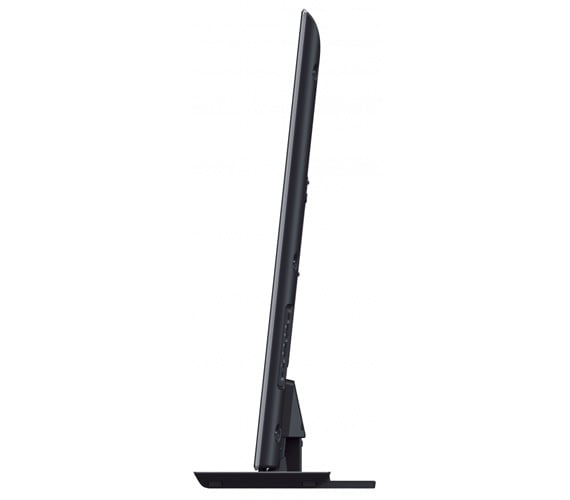 Stand up routine
The HX853 has a surfeit of picture quality controls, including multiple Motionflow modes able to drive its 200Hz panel up to 16x the native refresh rate. Without Motionflow doing its magic, perceived moving resolution falls to around 600 lines; with Motionflow switched on (regardless whether you choose Clear, Clear Plus, Smooth or Standard), moving clarity snaps back to Full HD.
A trio of techniques are used to achieve this: frame insertion, backlight blinking and Image Blur reduction.