If you are tired of waiting for Red Hat to do an official port of its Enterprise Linux commercial distribution to the ARM architecture, well then Red Sleeve Linux has just what you are looking for.
Like many of you, El Reg had no idea that RedSleeve Linux, a port of the upstream RHEL reworked to run on ARM RISC processors instead of X86, Power, and mainframe processors, even existed, but its existence came to light in the comment section in the story about Dell's new ARM-based microservers, which are running the latest Ubuntu 12.04 LTS release from Canonical.
While Fedora and RHEL cloner CentOS are working on ARM ports, this one, created by Gordan Bobic, a developer at BSkyB and a former Unix platform architect at Siemens, and Don Gullett, of which not much is known. (This is very likely not the Don Gullett who was a pitcher for the New York Yankees and the Cincinnati Reds in the 1970s.)
The alpha release of RedSleeve Linux came out in February, and Bobic and Gullett are looking for people to tool around with it to see how it works, which is why we bring it up to you.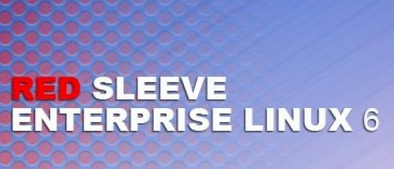 RedSleeve can't actually say that it is a clone of RHEL, of course, but you have to admit it was pretty clever with the naming and branding to convey that message.
Gordon says that the vast majority of packages in RedSleeve were unchanged from the "upstream distribution RedSleeve is based on," which he also referred to as "a 3rd party ARM port of a Linux distribution of a Prominent North American Enterprise Linux Vendor (PNAELV)". Considering that this is an ARM port and its logo is a hand extended for a handshake, you could argue that RedSleeve has a less nonsensical name and brand than the actual Red Hat and its Shadowman logo.
Anyway, 109 packages from the upstream RHEL distro had to be patched to get them to work on ARM processors, which doesn't seem like a lot when you consider the thousands of packages wrapped up in RHEL 6.
You can get RedSleve Enterprise Linux 6 here and read the mailing list there. ®