This article is more than 1 year old
Ghost Recon: Future Soldier
Gun lickers
Review As with any dominant genre, the question keeps arising: is the military-shooter nearing the end of its hegemony? Well, on the evidence of Ghost Recon: Future Soldier this question appears to have an answer.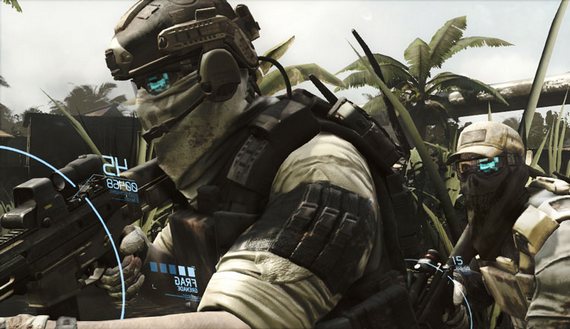 Wading for war
It has everything you'd expect from a modern Triple-A shooter. There's the globe-spanning killing-spree of its single-player and co-op campaign mode – involving WMDs, PMCs and them pesky Russians, naturally.
Then there's Guerilla mode, a tightly-crafted, adrenaline pumping Horde-clone. Finally there's Adversarial mode – a generous and varied competitive multiplayer.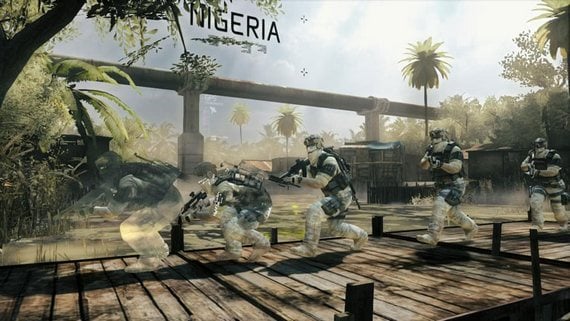 In the clear
Throw in a constant variety of environments and conditions, some great near-future tech and rock-solid gunplay, and you'd think you'd have another classic in your hands. But by delivering everything you'd expect, Future Soldier delivers a shooter that feels all too familiar.
That's not to say it's another Call of Duty or Battlefield. Thanks to the lethality of its bullets – which can kill in a couple of hits - it's more authentic than the blockbuster big guns, demanding more methodical play in which the focus is on stealth and noise discipline.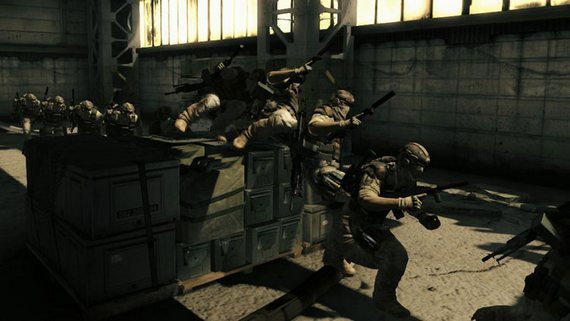 The conga isn't just reserved for parties, ya know
Compared with previous Ghost Recons, however, the tactical toolbox has been simplified to broaden its appeal, resulting in an inevitable dumbing down of the once thinking man's shooter.