This article is more than 1 year old
Ghost Recon: Future Soldier
Gun lickers
Tag in the bag
With fireteam members largely autonomous during firefights or sneaking through enemy positions, actual squad commands are limited to selecting whom to shoot and when.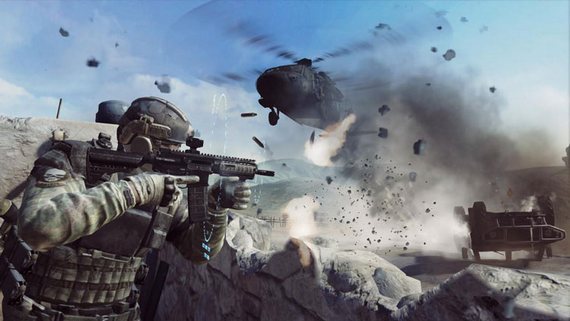 Get your rocks off
A Splinter Cell-style tagging system allows you to mark up to four enemy targets - your squad automatically moving into position to line up the shot and await your signal for synchronised kills.
It's a system that works in conjunction with the game's near-future tech. Your personal UAV drone can be deployed high above the battlefield to seek out and tag enemies from behind cover. And sensors can be thrown out to track them through walls and other objects. But it's the active camouflage that most defines Future Soldier's gameplay.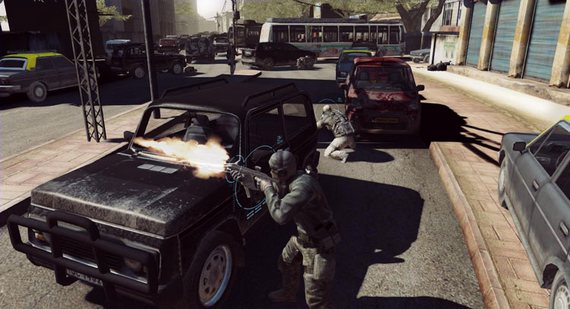 Toys in the hood
When crouching or prone, active camouflage renders you almost invisible, allowing you to reconnoitre the battlefield, close in to perform silent takedowns or completely circumvent enemy positions. As the game progresses, stealth-play becomes ever more prominent.
Encounters arise where there are more enemies than can be taken out simultaneously, requiring you to pick them off in clusters without raising the alarm. Despite the satisfying combination of cover-based stealth and tech surveillance, however, it's here that monotony rears its ugly head.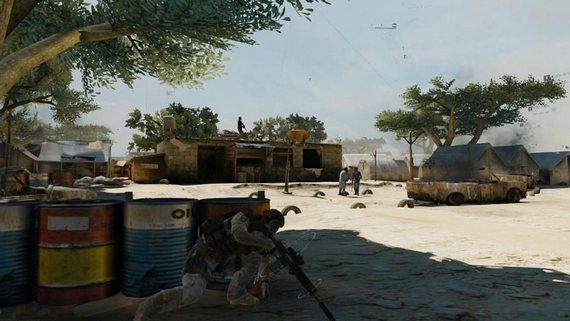 Barrel role
Although battlefields become more complex through the sheer amount of enemies, there's insufficient increase in difficulty. Devoid of the complex patrol routines, lighting and other environmental challenges that defined the Splinter Cell series, progression here is reduced to a repetitive chore of sneaking up on a guard cluster, targeting them and ordering the kill before moving on to the next one.