This article is more than 1 year old
Ghost Recon: Future Soldier
Gun lickers
Scripted plays
Occasionally firefights occur – after an alarm is raised or during scripted set-pieces, where you're assaulting or defending a position. Certainly, Future Soldier is more assured at gunplay than Advanced Warfighter before it and there are a couple of stand-out moments – not least those featuring the Warhound, a controllable mech armed with mortars and rockets. Yet with enemy AI and level design geared around stealth, it's understandably less satisfying than CoD or Battlefield.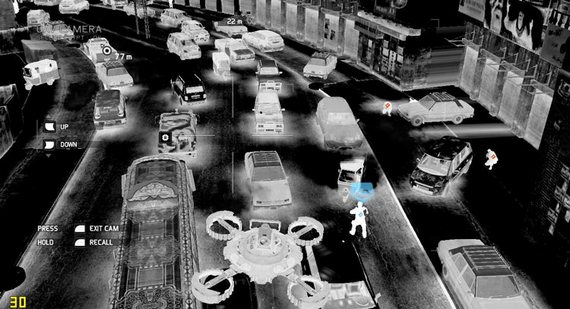 Negative tactics
The same is true of the multiplayer Adversarial mode. Given the Ghosts' ludicrous technological advantage over their enemies, balancing the asymmetric warfare was always going to prove challenging.
Rather than balancing through uneven team sizes and respawn counts, developer Red Storm, instead, ducks the issue altogether by scaling back universal access to gadgets. So, despite the decent range of modes and character classes on offer, the move to more familiar symmetric multiplayer combat brings the game into direct and unfavourable comparison with those dominant on-line shooters.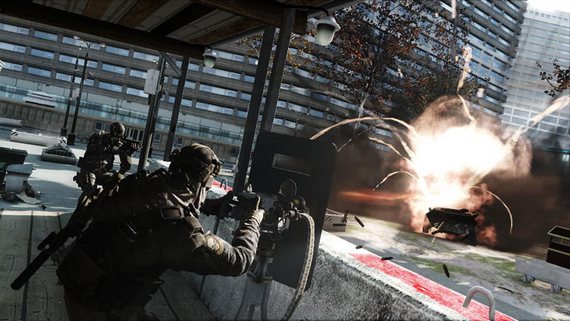 Swear by the turrets
Lastly, the Guerilla mode fares little better. An effective and enjoyable Horde-clone, it's the best multiplayer mode on offer, demanding concerted communication and strategy to survive its exacting challenge. However, its preoccupation with defending positions against wave after wave of enemies only further dilutes the traditional Ghost Recon gameplay.
Gun fanatics might find themselves attracted to Future Soldier's weapon customisation mode, which allows gamers to assemble their gats, modified piece by piece. Those with Microsoft's Kinect can access this mode without a controller, even firing their custom weapons on the shooting range using the motion-sensing peripheral. While the concept is a fun idea, it's nothing more than a novelty.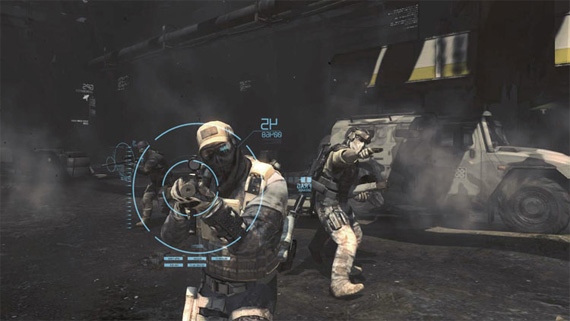 Soldier insight
Verdict
By simplifying its tactical strategy and drawing heavy inspiration from Splinter Cell, Future Soldier might have broadened its mass market appeal, but it has lost much of the individuality that distinguished the series. The irony is that in reinventing itself, Ghost Recon has moved into a stagnant genre desperately in need of its own reinvention. ®
More Games Reviews

Max Payne
3
Diablo III
Prototype 2
Resident Evil:
Raccoon City
Twisted
Metal

Ghost Recon: Future Soldier
Another classic series dumbed down for the mass market. Available on Xbox 360 (tested), PlayStation 3 and PC.