This article is more than 1 year old
Samsung Galaxy S III
The ultimate Android?
Review Samsung's Galaxy S III is one of the most feature-stuffed smartphones yet. Well, at least there's room, as it's equipped a 4.8in screen. Samsung's Galaxy Note 5.3in tablet-phone aside, this handset touts the largest display you'll find on a mainstream mobile and it packs a quad-core CPU too.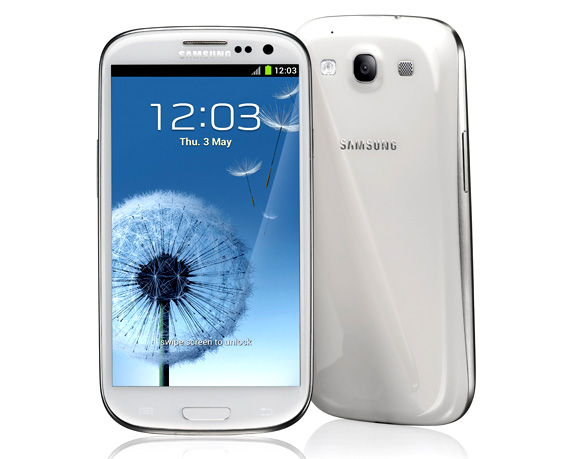 Talk of the town: Samsung's Galaxy S III
Look at the front and it's nearly all screen. The latest version of its Android 4 OS, Ice Cream Sandwich, allows manufacturers to put the home, back and other buttons into the display itself, enabling larger screens or smaller bodies, yet Samsung has opted for offscreen buttons. HTC has made the same choice on its One X. So under the display is Samsung's oblong home button. It's wide and – curiously – slightly raised.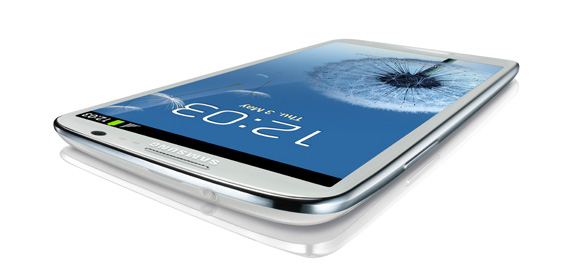 Bigger than you think
And though the latest OS favours a Recent Apps icon as one of the three persistent buttons, Samsung has plumped instead to keep a menu button, alongside a back button. Personally I'd have put the back button to the left and the menu on the right, but there we are. Recent Apps is useful for switching between programs, but menu is more frequently used, surely.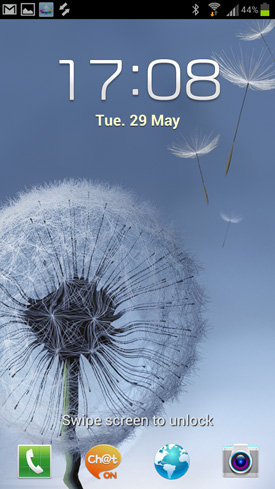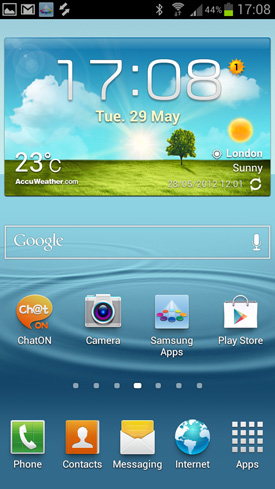 Locked screen and unlocked – widgets aplenty populate the various home screen pages
The phone's display is very impressive. There are cavils from critics who complain that it uses Pentile Amoled instead of the newer Super Amoled Plus technology, but since the results are so good, it scarcely matters. It's bright too, but in use the Automatic Brightness setting can often result in the display being unnaturally dim for too long. Otherwise, it's a great, high-resolution screen.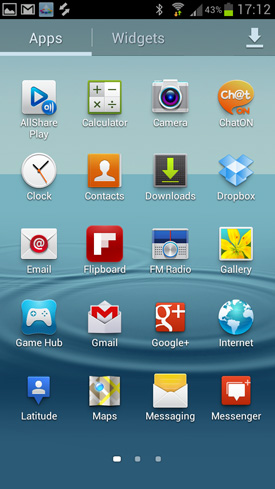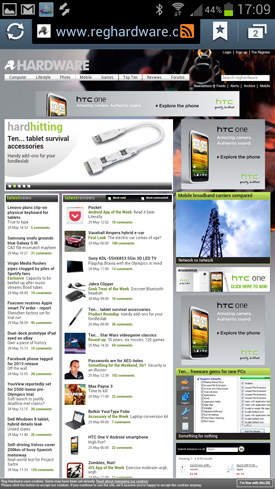 Apps listing and browser
The case, by the way, is high-gloss plastic. Not everyone will like this, and some will wish for the glass and metal class of an iPhone 4S. But it feels good in the hand. The smooth, glossy finish and the thinness from front to back both make it feel more comfortable than the size would suggest.