This article is more than 1 year old
Samsung Galaxy S III
The ultimate Android?
Vocal opinion
The many headline features include S Voice, Samsung's answer to Siri. It lacks Apple's finesse or wit, and is erratic at best. Commands to send a text message were efficiently handled but took more time than typing them would have. And of course you need strong data connection to make it work at all.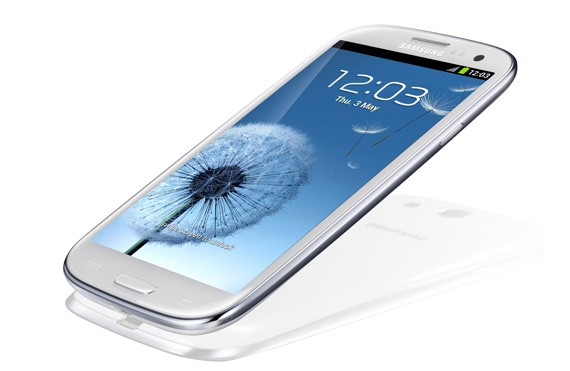 The Smart Screen function reads you while you read
Plus, as soon as it's had enough, it turns off to let you wake it with a cheery "Hello Galaxy". Voice recognition is growing in its importance but its capabilities have yet to match up to desires.
Lots of the innovations, could be called a bit gimmicky. But they're also very cool. Like Direct Dial. When you're looking at a contact's details on screen, the phone's motion sensors spot when you raise it to your head and dials your contact automatically. This works well, though be advised that if there are several phone numbers on a contacts page that it will call the first number it detects.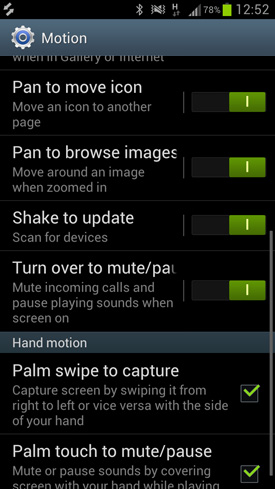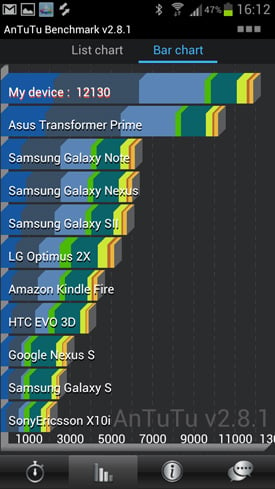 Motion options and high flying AnTuTu score
Or take Smart Stay which is really just a clever way to turn the screen off, or not. Every 15 seconds or more, the front facing camera checks to see if it can see your sparkling eyes. No sign and the display is dimmed. This is handy if you're studying a web page at length and don't want to keep touching the screen to keep it on. Again, it's a small thing but it somehow makes for an intimate relationship with the phone.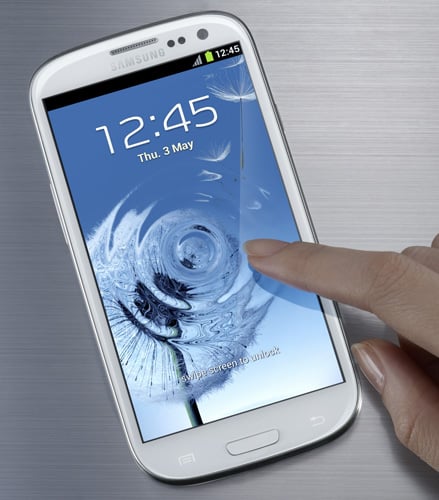 Dripping with features
Then there are the features that haven't found their moment yet. Like S Beam, which is like Ice Cream Sandwich's Android Beam but with the added goodness of Wi-Fi Direct on top of NFC. It means you can transfer big files, even video, wirelessly from one phone to another at high speed. For now it only works between Galaxy S IIIs, though there is Android Beam for other ICS blowers.