This article is more than 1 year old
Samsung Galaxy S III
The ultimate Android?
Staying power
Android, of course, is endlessly configurable by phone manufacturers, and while Samsung lacks HTC's light touch with neat widgets and icons, the TouchWiz interface here is less obtrusive than before. And it includes subtle extras like the way home pages pivot as they slide on and off screen. Or the elegant rippling effect that unlocks the screen, and the wallpaper background which remains even when you're in the Apps menu.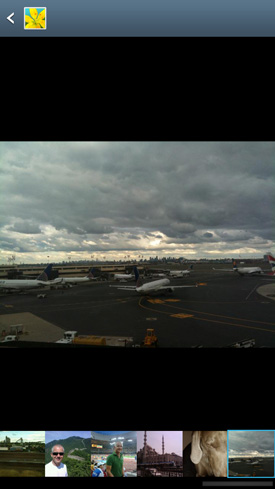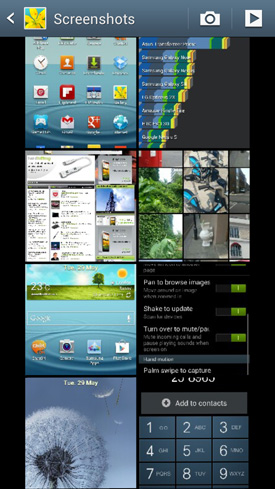 Gallery and Screenshots listing
The S III has a very cool screenshot capability, you stroke the side of your hand across the screen and voila!
Samsung has its Hubs (music, video, social and so on) which work as music or movie stores for instance and a social networking aggregator. They work fine but none is so crucial you'll be buying the phone for it, I'd say.
Sample Shots
The camera on the S III is the same sensor size as last year's S II model – not the 12Mp upgrade some were hoping for. Still, 8Mp is decent enough and it's fast and responsive in the hand. As always, the caveats about low light making cameraphones struggle, apply.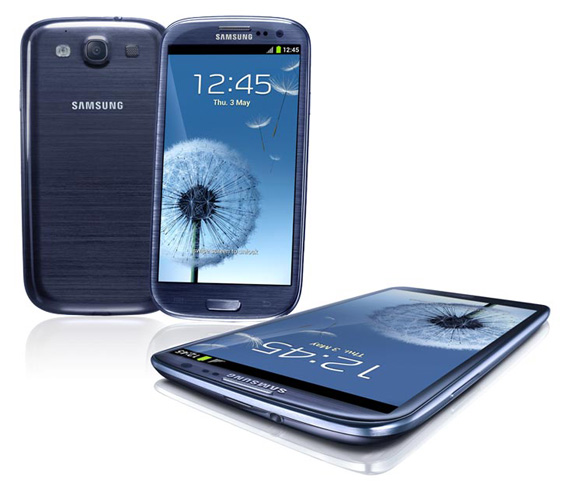 The plastic finish might not appeal to everyone, but its functionality will certainly have plenty of takers
With all those pixels to move about on the screen, and neat features to show off, you need decent processing and a battery with stamina. Fortunately, this phone has both. While the quad-core processor clock speed isn't the fastest out there, the chipset certainly has plenty of grunt. At no point did the phone do anything less than race along, with web pages loading as fast as the data connection permitted. And on a screen that size, you get to see a lot of a web page at a time.
And the battery lasts a full day with ease – and this is a phone you'll be using a lot. The phone basics, call quality and signal strength, were both consistently excellent.
Verdict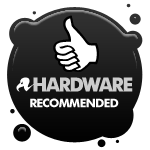 Well, as you know, this a big handset. If the extra real estate appeals and if your digits can cope with the scale of the handset, it has an awful lot going for it, from its deeply enjoyable hi-res screen to the genuinely innovative, if occasionally gimmicky, features. A powerful chip with decent RAM, outstanding battery life and good call quality ensure that the basics are well-catered for, while the headline features will guarantee entertainment value down the pub... for a while, at least. ®
More Smartphone Reviews

Sony
Xperia S
NXT
HTC
One X
Nokia
Lumia 900
Prada Phone
by LG 3.0
Apple
iPhone 4S

Samsung Galaxy S III
Quad-core, big screen, Android handset crammed with features and backed up by big specs for the power user.