iOS App of the Week Everyone's looking for the new Instagram – an app with zero revenue that was bought by Facebook for $1 billion – and there's a lot of buzz on the web right now about video-sharing app Vyclone.
Of course, there's no shortage of apps and web sites that let you upload and share videos. However, Vyclone does more than just upload your video clips. Its ingenious twist is that it allows you to collaborate with other people so that you can combine your clips and produce short movies.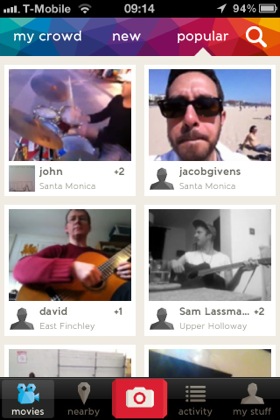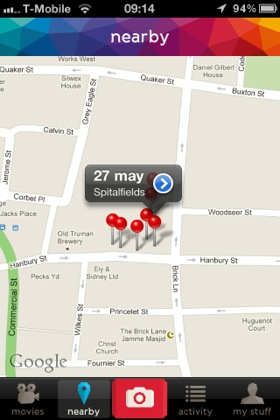 Who's shooting what, and are they nearby?
If you're at a gig or some other event you can use Vyclone to capture short video clips lasting a maximum of 60 seconds. The app uses GPS to check your location and see if there are any other people nearby also using Vyclone to film their own clips.
You can then upload your footage to the Vyclone servers where they are combined with other clips shot at that location and magically edited together to create a multi-angle movie mashup.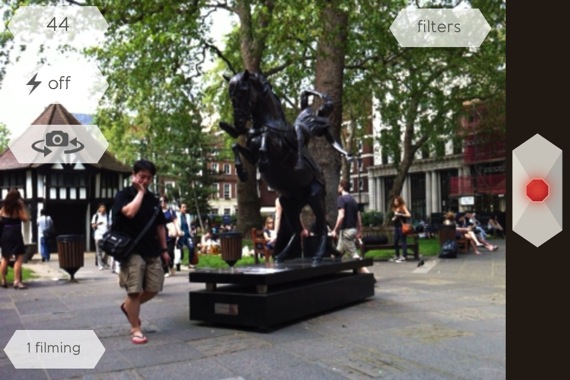 Shoot the footage that will be crowd-sourced into the finished film
To be honest, my first thought was that uploading video clips using 3G was going to bust my data cap and cost me a fortune. Fortunately, the app does give you an 'upload later' option so that you can wait until you get home and use your own Wi-Fi network instead.
It only takes a couple of minutes for Vyclone's servers to do their stuff, and you can then view the results online, as well as browsing through movies created by other people. If you don't like the results, Vyclone even includes a simple editor that allows you to create your own 'remix'.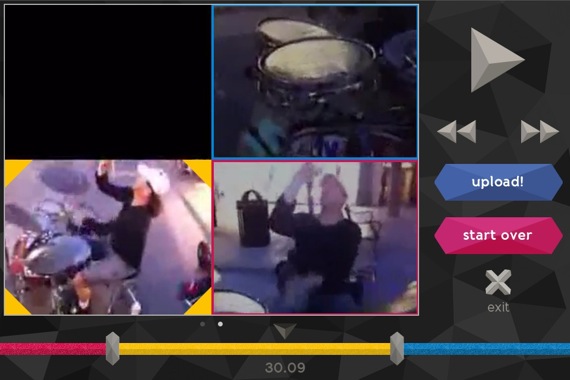 Don't like the results? Edit the film your way
It's a smart idea, and the app is pretty straightforward to use. It's also quite interesting to use its 'Nearby' option to see who's using Vyclone in your area – I located a cluster of Vyclone activity near me in Spitalfields one afternoon and popped down to find some sort of web-startup networking event going on.
Of course, there's not much point in shooting a few clips of your local duckpond, as it's unlikely that there will be many other Vyclone users around to get in on the action.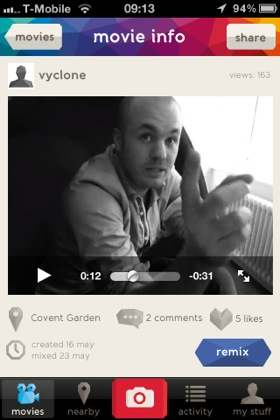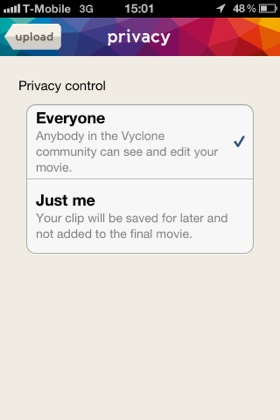 See what other folk think of your footage - or keep it to yourself
However, the summer festival season is almost upon us, so you can bet your boots that Vyclone's servers will soon be chock-full of clips of superannuated rockers doing their thing for Lizzie's anniversary bash. ®
More iOS App of the Week Winners

Run, Zombies!
SoundBrush
SkyDrive
SnapGuide
CloudOn

Vyclone
A clever video sharing/collaboration app that will go down a storm during the music festival season.
Similar topics