After much speculation, Microsoft has opened its Windows 8 Release Preview for download, the last major update before the client code is released to manufacturers.
"If the feedback and telemetry on Windows 8 and Windows RT match our expectations, then we will enter the final phases of the RTM process in about two months," said Steven Sinofsky, president of Windows at Microsoft. "If we are successful in that, then we are tracking to our shared goal of having PCs with Windows 8 and Windows RT available for the holidays."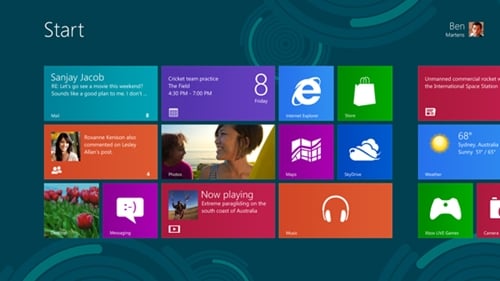 Two months to go until changes are locked out
The previous Consumer Preview has been downloaded by 24 million users so far he said, and over the next two months Microsoft would be getting updates from the new code, build 8400, with the focus on making the beta more stable than the current Windows 7 release. The latest release needs 16GB of space for 32-bit users or 20GB for 64-bit systems and comes in 14 languages, including American English, Chinese, Spanish, and Arabic.
The download has IE10 with integrated Adobe Flash and a touch feature that allows users to flick ahead and back in page views. The "do not track" feature will be switched on by default and Microsoft has got new lock-down features to restrict access to questionable content that will no doubt inspire some kids to learn a little bit about programming.
New applications for Hotmail, SkyDrive, and Messenger have also been added and more applications are promised from third parties. But the most important thing Microsoft is watching for is hardware compatibility, Sinofsky said.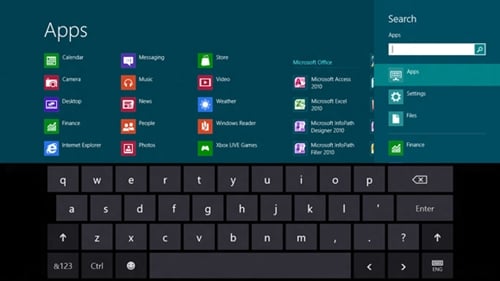 Redmond is hoping touch will woo the fondleslab fanbois
Once Windows 8 is RTMed, major changes are locked out and Microsoft moves into servicing mode for the existing systems. Updates and fixes will be distributed via the Windows Update system or knowledgebase articles.
No date has been set for the final release of Windows 8, but Microsoft is starting a voucher scheme on June 2 that will give new PC buyers a voucher for an upgrade to Windows 8 on release for $14.99 or equivalent. The offer runs up until January 31 2013. ®
Similar topics