iLuv Vibro Classic II
Feel the noise
---
Accessory of the Week ILuv's Vibro II is notable for two things. The first is its size. It's tiny for a speaker dock, around the width of a traditional bedside radio alarm clock and not much taller.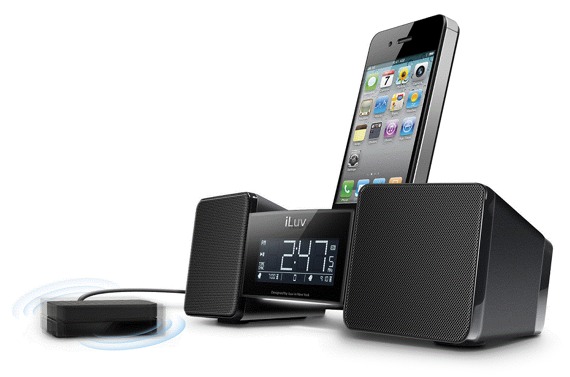 The second notable feature attaches to the back of the speaker dock by means of a 2m cable. It's about 5cm square and slides under your pillow. When the allotted alarm time arrives it vibrates, providing an additional means of waking you up.
Despite its dimensions, the clock display is big and bright, and the Snooze button spans the front of the control surface, making it easy to find when you're half-asleep. There's also built-in FM radio.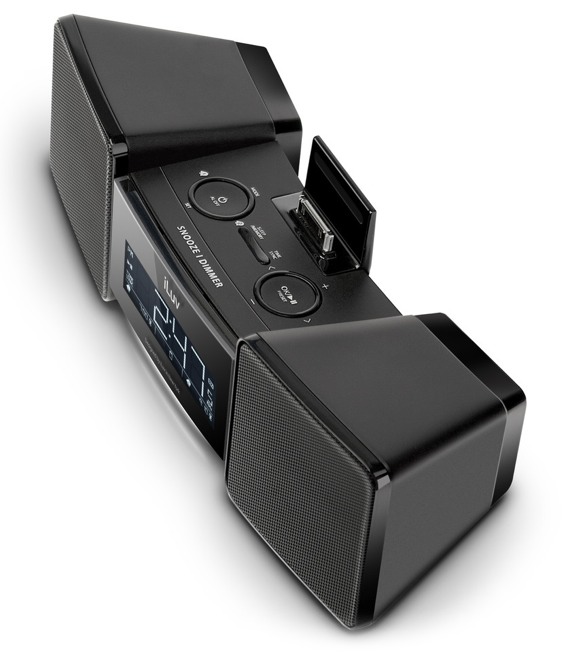 A free app allows you to choose from different clock styles to display on your iPhone when it's docked, along with weather information and internet radio courtesy of Shoutcast. Setting the time on the main display is made easier by the Time Sync function which synchronises the time on the Vibro II with that on your iPhone at the touch of a button.
Setting the two alarms is a bit more fiddly, particularly if you want to use the vibrating feature. But the vibration itself, when triggered, is remarkably effective.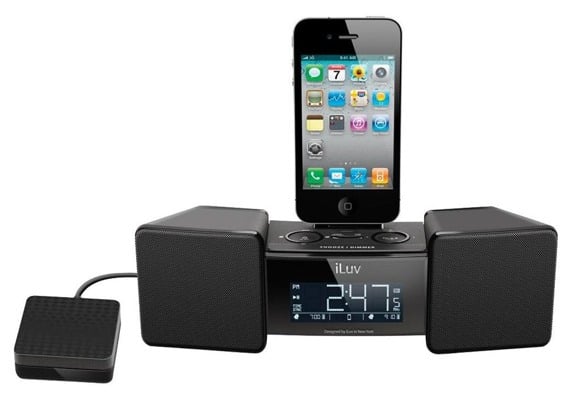 Audio quality is reasonable for a pair of speakers this size. It's more than comfortable picking out the detail in acoustic tracks, but you wouldn't want to listen to Highway to Hell on it.
The Vibro Classic II is the ideal bedside iPad alarm dock. Best of all, I found it online for not much more than half its list price. ®
More Accessory of the Week Winners

Belkin YourType
Folio
IK Multimedia
iRig Mic Cast
Knomo Folio
Teufel Air
Arcam rPac

iLuv Vibro Classic II
Wake up to music and a vibrating pillow with this low-cost iPod alarm clock.
Similar topics
Broader topics