Strong ARM: The Acorn Archimedes is 25
The first ARM computer
Archimedes experiments
The A300 and A400 machines would be Acorn's mainstay for the next two years. May 1989 saw the debut of the last BBC-branded machine, the BBC A3000 – in a new, wedge-shaped casing with an integrated keyboard – and, a month later, Acorn revamped the A400 series with an updated memory controller, upping the A440's hard drive to 40MB and introducing the 20MB A420 in the process.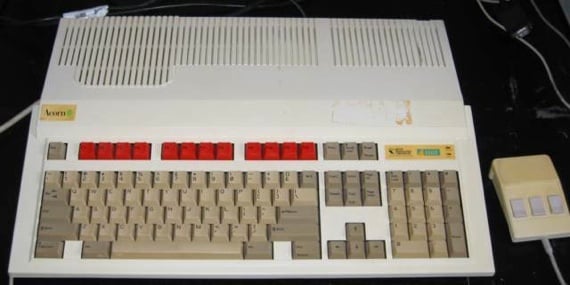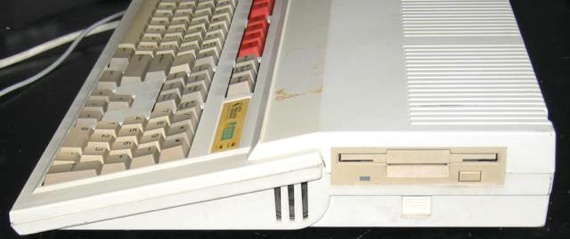 Earlier that year, Acorn rolled out the R140, its first machine with the new Risc iX operating system – Unix on ARM, essentially. This would be followed by The R225 and R260 in June 1990, but they failed to win the support that Arthur – by now called Risc OS – had won, not least because of the price differential: at launch the R260 cost £5000, though that bought you 8MB of Ram and a 100MB SCSI hard drive. The A540 had one of those too, and while it only had 4MB of Ram, it nonetheless cost half as much as the R260.
Acorn killed off Risc iX in 1992. By then it had released the A5000, in September 1991. It had a 25MHz ARM 3 chip, later upgraded to 33MHz. Like the original Archimedes, it had separarate keyboard and system units, though the latter now looked more like a bog-standard PC. It was the professional-oriented successor to the A400 series
The A3000's wedge casing was retained for home and school users, and formed the basis for September 1992's A3010 and A3020. The A5000 was revised with an ARM 250 chip to become the A4000 at that time. The A3000 series had ARM 250s too, though the first A3010s went out with ARM 2s.
Acorn in decline
But by now the Archimedes family was more than five years old, and while it had built up a huge following in schools, even they, like many of its early users, were turning to other platforms, most notably the now ubiquitous Windows PC.
Archimedes morphed into the Risc PC line, a series of ARM-based boxes designed to run Microsoft Windows, or any other OS, on a x86 co-processor, and present it in a Risc OS desktop window.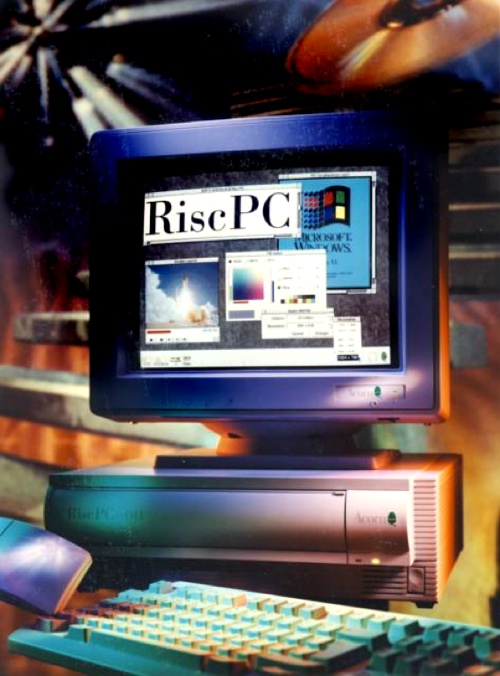 Windows play: Acorn's Risc PC
Acorn spun ARM off as a separate business in November 1990 and then opened up shares in the subsidiary in 1998. The IPO brought Acorn £18m but it lost £9m during the first nine months of 1998, and the strategic review this prompted centred on killing off the Workstation division.
Acorn, one of the two key pioneers of UK home computing, would no longer make desktop computers. It would focus instead on Digital Signal Processor (DSP) chips and set-top boxes. By 1999, it wasn't even called Acorn any longer. It became Element 14, though the name lasted only a year, dropped when the company was acquired by Broadcom to become the comms chip giant's DSL division. ®
The author would like to thank the many retro-tech fans for archiving home computing adverts, photos and documentation from the 1980s and 1990s, without whom this feature would not be possible. Special thanks go to Chris Whytehead for his Chris' Acorns site, which provided invaluable source material. ®