This article is more than 1 year old
LINX 'downed by ethernet loop' on external network
Who typed 'Google' into Google this time?
The London Internet Exchange (LINX) suffered an hour-long outage yesterday evening, after an unnamed external network caused an ethernet loop and protective measures failed to work.
LINX is currently trying to diagnose what went wrong. Reports on Twitter suggested that the exchange went titsup after Juniper's PTX Series packet transport switch went live on the system.
"We are confident that this is not related to the outage," the LINX spokesman told us, explaining that the problems had been caused by the aforementioned ethernet loop.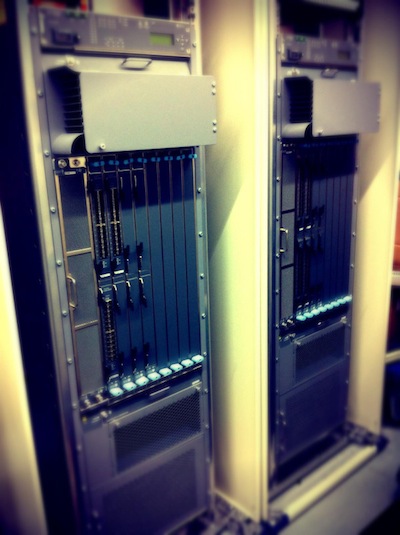 Juniper's shiny PTX goes live...
"Linx is trying to determine where the loop originated and we are also addressing why the protection on Juniper's LAN didn't work."
He added: "The exchange is now stable."
A minor issue also affected some members who had turned off the LINX ports to re-route traffic on their networks only to find they couldn't turn them on again due to MAC address learning on the interface being disabled as it had exceeded the maximum limit.
LINX told users struggling to reinstate those ports to simply reset them.
We asked Juniper Networks to comment on this story, but it hadn't immediately got back to us at time of writing. ®