Motorola adds THIRD SIM to Qwerty handset
Threesome with a Brazilian
---
Motorola is no stranger to mobile devices with two Sim-card slots, however with its Motokey 3-Chip handset, the bar has been raised to include a third.
Aside from its defining trait, the Motokey 3-Chip is a fairly bog-standard Qwerty blower, with a basic UI, 2Mp camera and a Micro SD card slot with a capacity limit of 32GB.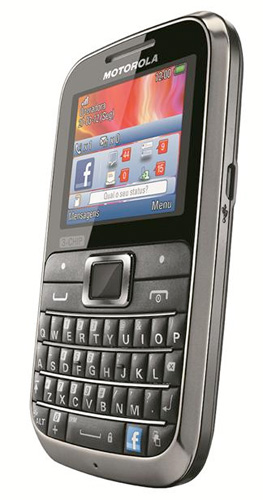 The Motokey 3-Chip goes on sale in Brazil from this week, priced up at R$349 (£112).
While we've not heard yet whether it'll hop, skip and jump its way over to Blighty, a phone with three Sim slots could be right up your street.
Particularly if you're a law-evading anaesthetic vendor, unfaithful partner, or simply someone who jumps between Three, O2 and Vodafone accounts in order to get the most for your money. ®