Flexible Willow glass displays thin and curvy gadget future
Ultra-slim sheets ready to roll
---
Corning has been showing off a new form of flexible glass that is the thickness of a sheet of paper yet easy to mass-produce.
Dubbed Willow glass, the material can be manufactured to just 0.05mm thickness compared to current 0.2mm or 0.5mm screens, and is suitable for touch control systems and with LCD and OLED displays. The extraordinary flexibility of the glass comes from the materials used to build it and the process by which it is made.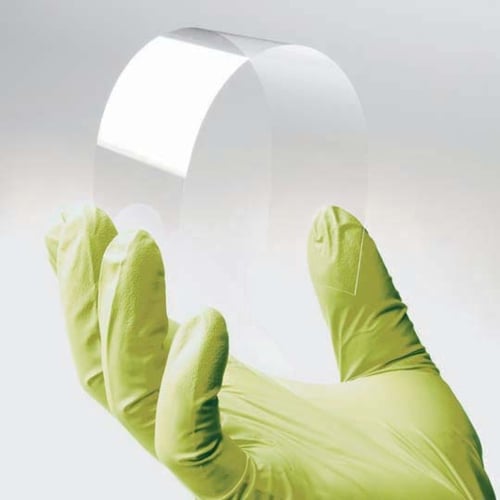 All of the curve with none of the chunkiness
Given the technology industry's move towards the skinny, in laptops and especially mobile phones, the Willow glass demonstration in the firm's booth at the Society for Information Display's Display Week in Boston should prove popular.
"Eventually the goal is to see flexible devices, but for the time being we're looking at two key benefits: Making a conformable display for consumer electronics and then for the rigid display market like smartphones we want to drive the weight out of it and add slimness," Jim Terry, Corning's director of communications, told The Register.
The material is the latest result of the company's proprietary Fusion glassmaking process, which is also used to manufacture the Gorilla glass used by Apple and Samsung and others. To make the Willow glass, the ingredients are melted at 500 degrees C and poured into a trough, spilling down the sides in a continuous sheet that can be rolled out in a device similar to a printing press and then shipped to customers.
The current manufacturing process is capable of producing sheets a meter across, which should satisfy the most ambitious of tablet manufacturers and give a useful foothold in the panel display market. Terry said that the sheet manufacturing system assured a very low level of flaws in the final product and that the company is currently shipping out samples to OEMs. ®