Hyperscale servers sell like hotcakes
Linux machines eclipse Unix boxes
---
The first quarter was not an easy one for the server business, according to IDC, and analysts say that 2012 is shaping up to be an interesting one. Modular servers – including traditional blades and density-optimized servers aimed at hyperscale web operators and supercomputer installations – are where the action is.
IDC tracks factory revenues from the vendors during the quarter, while Gartner tracks end users sales during the same period. (You can see our coverage of Gartner's server numbers for Q1 here.)
Because of the difference between channel and end user pricing and the time lag between when the vendors push a box off the loading dock and when an end user takes delivery of the machine, the Gartner and IDC numbers are never exactly the same.
In the quarter, IDC reckons that server unit shipments rose by 2.7 percent to 2 million machines, which is the second highest quarterly total for a first quarter that IDC has ever recorded. So that is good. But revenues slipped 2.4 per cent to $11.81bn as IBM mainframe and Unix server sales from Oracle and Hewlett-Packard showed big declines.
Those modular servers were the bright spot. Blade server sales grew by 7.7 percent, bucking the overall downward trend, to hit $2bn in revenues across all blade suppliers and all blade server processor architectures. And the density-optimized machines, including those made by Google, Facebook, and others either by themselves or with the help of original design manufacturers (ODMs) skyrocketed, with revenues up 38 per cent to $430m and shipments up 29.8 per cent to 152,630 machines.
The word on the street is that Microsoft's Bing search engine did a big deal with Hewlett-Packard and Facebook began deployments in its North Carolina data center as well during Q1, which helped boost these hyperscale box figures. Groupe Bull also did a couple of big cloud deals and supercomputer maker Silicon Graphics also turned in a good quarter thanks to its ICE X blade designs, Jed Scaramella, research manager for enterprise servers at IDC, tells El Reg.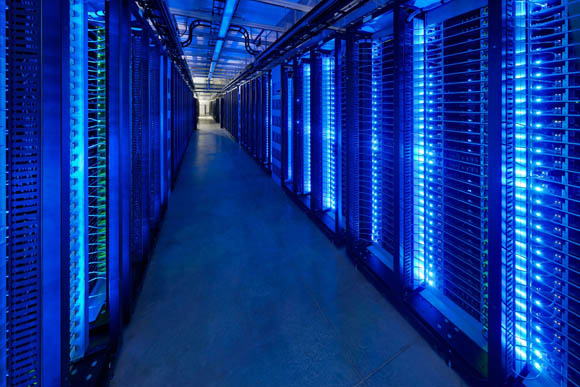 However, ahead of the rollout of the Xeon E5-2600 processors in March and the Xeon E5-2400 and E3-1200 v2 processors in April, the x86 market stalled a bit. But even still, x86 server shipments across all form factors rose by 3.2 per cent to 1.9 million boxes and revenues were up by 4.5 per cent to $8.4bn nonetheless.
The average selling price for X86 servers has grown nine out of the past ten quarters, despite the low-cost, minimalist hyperscale and sometimes homemade servers, as Intel and Advanced Micro Devices deliver more powerful processors and chipsets that are allowing x86 machines to encroach on the jobs that were formerly done by Unix and proprietary systems.
The advent of enterprise-class virtualization on these x86 machines makes up for poor workload managers in the Windows and Linux operating systems (compared to Unix, mainframe, OpenVMS, and OS/400 operating systems at least) and has allowed companies to get similar levels of workload containment at slightly elevated x86 prices.
Another way of thinking about this is that Intel and VMware have carved up the Unix and mainframe base, each taking a slice of the action and it remains to be seen exactly how much money a data center really saves. But the perception is that they are saving money, and this is what compels the move.
In the first quarter, IDC calculates that Linux based machines posted a quite remarkable 16 per cent higher revenue level than in the year-ago quarter, hitting $2.4bn in sales. The revenue bump was driven in part by some big HPC and cloud infrastructure deals, Scaramella says.
That's more revenue than Unix-based systems accounted for, with Unix machines – dominated by IBM with contributions from Oracle and HP – raking in only $2.2bn in revenues. While Gartner showed IBM's Unix server business growing 9 per cent in Q1, IDC says it actually declined by 3.7 per cent.
However, IDC adds that IBM was still able to eat 6.3 points of market share. IDC says that HP's issues with Oracle over the future of the Itanium processor are hurting HP-UX sales and that the Unix refresh cycle across all vendors is pretty much over and that it expects for "the Unix market to stabilize over the next few years and remain a smaller, specialized segment of the overall server market."
Welcome to legacy status, boys.
Windows-based servers are still the dominant platform in aggregate when ranked by revenues, a place that Unix held a decade ago. (Which just goes to show you how fast things can change and what we could be saying a decade hence after ARM-based servers get established in cloudy infrastructure and as the compute engines in hybrid CPU-GPU supers. We'll see, but this kind of future with a diminished role for the x86 chip is possible even if it may not feel like it now.)
Windows machines broke through the 50 per cent of worldwide server revenue barrier, with sales rising 1.3 per cent to $5.9bn. That Windows server sales are growing much more slowly than Linux is interesting, but IDC did not explain why.
Add up all those RISC, CISC and Itanium processors that are not based on x86 iron and revenues declined by 16.1 per cent, top $3.4bn.
Cisco on the march
By vendor, IDC believes that HP continues to hold the top spot, with $3.46bn in sales (off 9.8 per cent). IBM has the number two position, with sales down 7.3 per cent to $3.22bn, followed by Dell as number three with $1.84bn in sales, off only 2 points. IDC says Oracle's sales fell by 7.3 per cent to $718m, followed by Fujitsu, which rebounded 7.3 per cent to $614m in server sales after a very tough quarter due to the earthquake and tsunami in Japan in early March last year.
Upstart Cisco Systems didn't make the top five of the server charts, but its revenues rose by 70 per cent to $330m, and it will be knocking on Fujitsu's doors before too long, possibly knocking the Japanese conglomerate out of the top five in maybe two years.
Thanks to Cisco, Chinese server maker Lenovo, SGI's $100m quarter, and some other upstarts, the Other category in IDC's rankings rose by 25.8 per cent, to $1.95bn, in the first quarter.
What is worrying IDC is the server slowdown in Europe and Asia.
"The server market worked through a transitional period in the first quarter of 2012 as suppliers prepared to introduce numerous critically important x86 server offerings," explained Matt Eastwood, general manager of enterprise platforms at IDC, in a statement.
"At the same time, difficult year-over-year compares helped distort some results across other segments of the market. Regionally, Americas was flat year-over-year while EMEA experienced a sharp double-digit decline in server spending.
"However, the larger concern for server vendors was the sharply lower revenue growth in Asia/Pacific, including China. China is one of only three countries that regularly spend more than $1bn quarterly on servers and any sustained reduction in revenue growth would be troubling for the market." ®