Peter Molyneux's new studio 22Cans is ready to launch its first game, Curiosity, an app that looks at how social media is used to spread information, apparently.
The Bafta fellow revealed details about the unique game, in which players contribute towards chiselling away at a black cube in a virtual room, causing it to fracture and eventually break apart, New Scientist reports.
The contents of the box, which Molyneux claims is "truly amazing", will only be revealed to the single user who makes the final impact. The company will then track how news of its contents spreads over social media.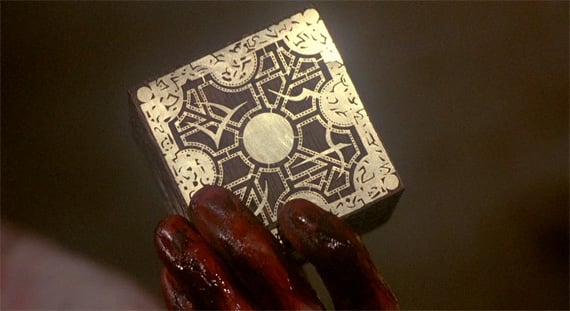 Curiosity, what's the worst that can happen? Source: Hellraiser New World Pictures
Of course, how the person proves he or she was indeed the person to crack the box leaves much room for mishap. The results of this "experiment" - the first of 22 others Molyneux has planned - will be used for another game 22Cans will release in years to come.
In a move that Molyneux insists has nothing to do with raising money, the app will feature the option to purchase stronger chisels, which increase the chance of getting into the box.
Iron chisels will set a user back 59p each and provide ten times the power of the regular free tools. There will also be a one-off diamond chisel - 100,000 times the power - which will be flogged for £50,000. Wow.
"This is not a money-making exercise; it is a test about the psychology of monetisation," said Molyneux.
Hmmm. Curiosity launches in coming weeks for PC and mobile devices. It isn't likely to kill any cats in the process. ®