Hauppauge MyTV 2Go
Freeview on the move
---
Accessory of the Week There's no shortage of TV tuners for either Macs or PCs. But Hauppauge's MyTV 2Go is different in that it allows you to connect to it over Wi-Fi from an iPhone or an iPad, as well as a computer.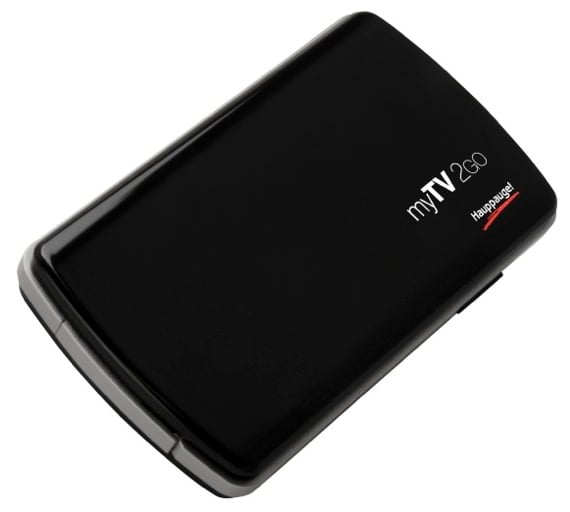 In addition to freeing you from having an extra device plugged into the iPad, it also means you have much more freedom over placing the tuner in order to get the best reception. The unit itself is small enough to easily slip in a pocket, so carrying it with you to, say, watch TV on a train, shouldn't be a problem.
Set up is straightforward too. Charge it from a powered USB port, download the free app, and then select the device from Settings/Wi-Fi, or the equivalent on Mac or PC. The app will then find the tuner automatically and start scanning for channels.

I found that it was able, with the antenna extended, to find most Freeview channels, even in areas where reception wasn't particularly good. By default, you connect to the tuner peer-to-peer, which is useful if you're away from home. But you can also add it to your home Wi-Fi network.
The app, Fuugo TV, is basic but well thought out. For example, when watching a channel, tap the screen to display information about the current programme, or swipe left or right to change channels.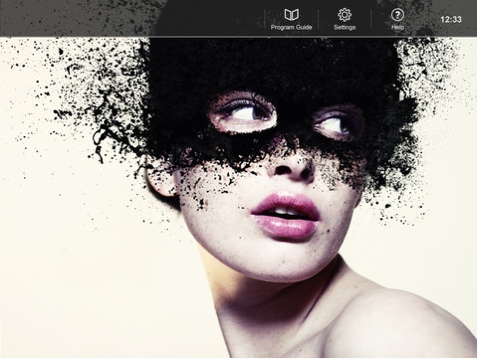 The included Mac/ Windows application is less impressive because it insists in hogging the whole screen. That's fine if you want to watch from the sofa. But not so good if you want to watch TV in a window while you work.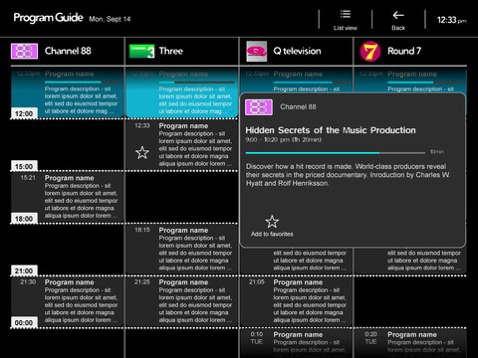 All in all, the flexibility of the MyTV 2Go, and the ease of set-up makes it an excellent choice for watching TV on multiple devices. And it's slightly cheaper than the identical - hardware, anyway - EyeTV Tivizen from Elgato. ®
More Accessory of the Week Winners

iLuv Vibro
Classic II
Belkin YourType
Folio
IK Multimedia
iRig Mic Cast
Knomo Folio
Teufel Air

Hauppauge MyTV 2Go
Compact, Wi-Fi-accessible Freeview TV tuner.
Similar topics
Broader topics