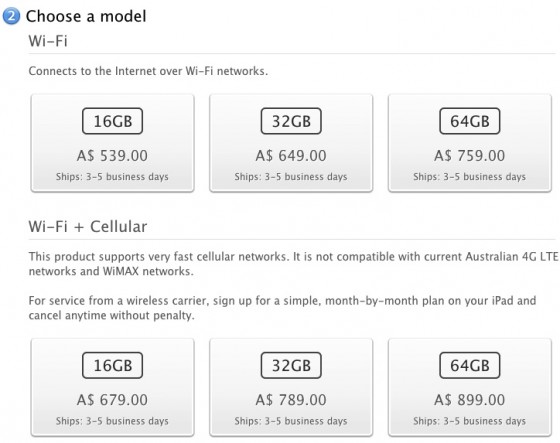 Apple is to pay an AUD$2.2 million fine for misleading the Australian public about the networking capabilities of the new iPad, reports The Australian.
Apple was taken to court by Australia's competition regulator, the Australian Competition and Consumer Commission (ACCC), after claiming the new iPad had 4G capabilities.
The device does, but as no Australian telco operates a network in the 700MHz or 2100MHz to which the fondleslabs' radios are attuned, the claim was misleading to antipodean apple aficionados. The ACCC therefore argued that the claim of 4G connectivity was false.
Apple 's counter argument declared that Australia's 3G networks, which now hum along at over 40 Mbps, were just as good as 4G and could be understood as 4G.
Australia's Federal Court was not keen on that argument, and the Australian report suggests Apple has now 'fessed up to the fib and will hand over AUD$300,000 to cover the ACCC's costs and a fine of around AUD$2.25 million to make up for being naughty.
Apple has already backed down by moderating the language it uses to describe the new iPad in Australia. It no longer refers to it as "4G", preferring to say it connects to "very fast cellular networks". The fine hasn't been signed off by the court, but is apparently an agreeable outcome to the ACCC. ®
Similar topics