Review

PC users who secretly covet their cubicle neighbour's 27in iMac but don't want to leave the Windows world can begin to feel rather smug these days. HP's Z1 is its take on the all-in-one concept, but has the heart of a workstation. It's a handsome beast too, with a 27in display which also houses a Xeon server-class CPU as well as everything else you need for a professional level powerhouse.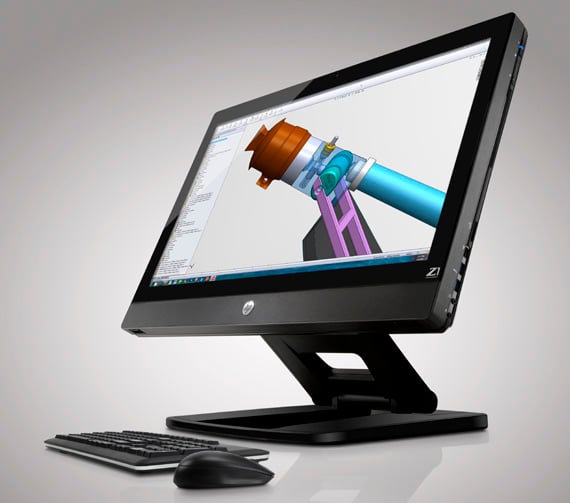 Desktop dominance? HP's Z1 all-in-one workstation
HP's primary focus with its Z1 all-in-one design is the user customisation aspect, as access to the internals is breeze. That said, a range of excellent options are available from the factory. The review unit came equipped with a 3.5GHz quad-core Intel Xeon E3-1280 which has an 8MB L2 cache and is partnered with 8GB of 1600MHZ DDR3 and a 2GB NVidia Quadro 1000M professional graphics card.
When purchasing you can opt for lower spec CPUs such as the marginally slower quad-core Xeon E3-1245 (3.30GHz, 8MB L2) or the dual-core i3-2120 (3.33GHz, 3MB L2), although I'm not sure why you'd go down that route. If you go for the crappier chips, you also get lumped with Intel HD Graphics. Still, you can alway add a separate card from the Quadro range (1000M, 3000M or 4000M) from the build to order options.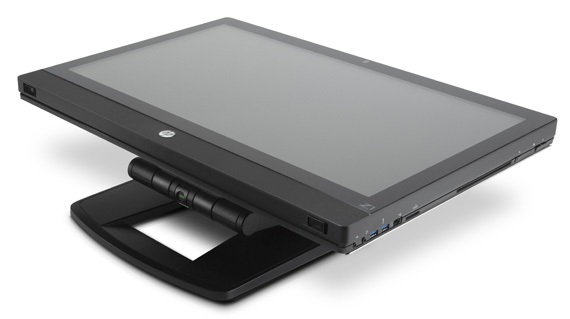 That's a 27in panel there, so it's not as small as it looks
There's also a choice between DVD+/-RW or BD-R optical drives and, for those seeking serious performance, there's SSD and RAM upgrade routes too. Between the four full-size DDR3 slots you can cram in up to 32GB of the stuff, providing all of your DIMMs use ECC. If not, you are limited to 8GB. Storage takes the form of either one 3.5in HDD or two 2.5in disks.
The review sample came with single 3.5in 7,200RPM 1TB drive installed, but if I wanted to replace it with either one or two 2.5in drives a new caddy would be required. HP offers 3.5in hard disks from 500GB to 2TB as well as 2.5in 10,000RPM 300GB and 600GB units. SSDs are also on the cards in 160GB and 300GB capacities, but HP does not elaborate on their origins.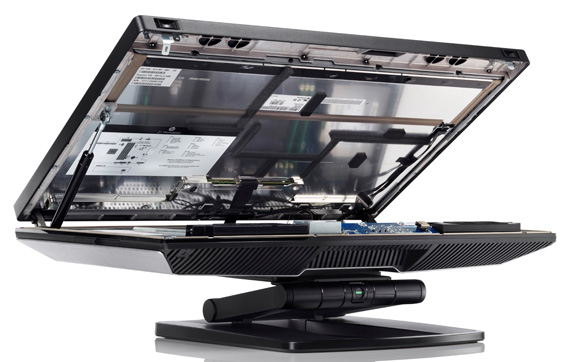 Swapping out parts is a snap
In order to get to all of the internal fun stuff all you have to do is fold the Z1 back on its stand and release the two catches on the bottom edge. From there simply lift the screen up and it will swing away on hinges and remain supported by a gas-strut.