Something for the Weekend, Sir? Journalists can be a contrary lot and IT journalists are no exception. Whatever we get asked to test and review, we're never really happy with it. But that's OK because the manufacturers and their PR companies, and often the readers too, are never happy with what we write either.
While the risks that IT journalists run tend to be legal and financial rather than that of physical violence (remember Sid Vicious' bicycle-chain attack on legendary NME journalist Nick Kent?), we do try to think before writing. So it was with some nostalgia that I found myself fiddling with a rubber port cover on an old notebook the other day.
Why nostalgia? Because these port covers have all but vanished from today's products. Back in the day, we journalists who wrote about laptops, palmtops, cameras and so on used to go on about these little buggers all the time. No port cover = bad (dirt and rain will get in). Plastic flap cover = bad (it will snap off). Rubber plug cover = bad (it will fall off and be lost). Tethered rubber cover = bad (fiddly, gets in the way).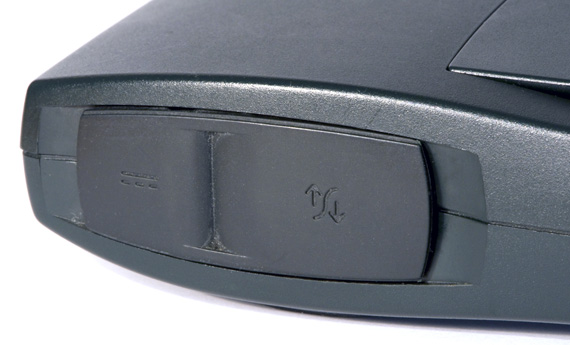 Practical design? Maybe the Apple Newton Message Pad wasn't but the power and serial port covers seemed sensible
It seems that in the end, manufacturers gave up, showed us two fingers and dispensed with the idea of port covers altogether. At first, I imagined this was because it doesn't rain so much, or perhaps we live in a cleaner environment or that notebook suppliers always include a sleeve in the price. Ha ha, my little joke.
Someone must have made the decision, though. Was it the result of focus groups?
Steve Jobs was much quoted on this subject ("It's really hard to design products by focus groups" – Steve Jobs in BusinessWeek, 1998). Having once been invited to sit behind a two-way mirror during a magazine focus group, I can appreciate his policy.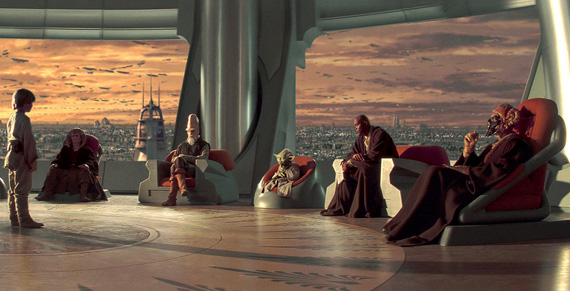 Opinions matter: an intern gets quizzed on light sabre colour preferences
Source: Lucasfilm
Everyone has a strong opinion that they believe holds more gravity than anyone else's; indeed that any other opinion expressed by other people is not really a valid opinion at all but a mere 'rant' or a 'whine'. When they respond to questions, focus-group invitees deliver rambling speeches or enigmatic one-liners. Gather these people together in a room and it's like herding Yodas.