Apple's online store goes offline
Major hardware announcements slated for Monday's WWDC keynote
---
If you had any doubt that Apple would be announcing new hardware on Monday, doubt no more.
Here's what Apple's online store is displaying in the hours before the 10am Pacific Time keynote presentation at its 2012 Worldwide Developer Conference (WWDC):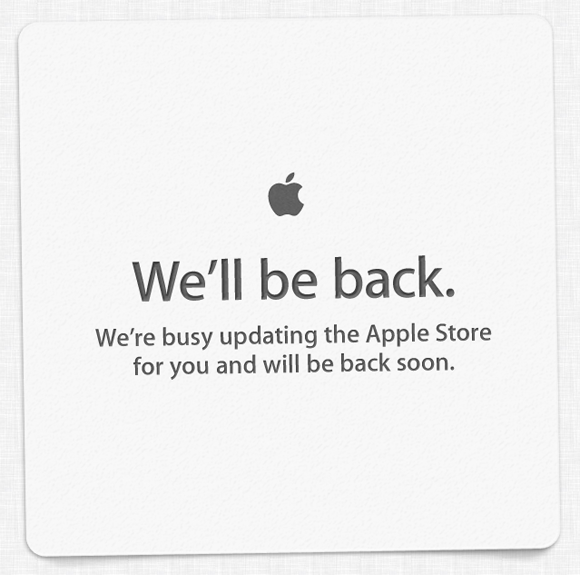 Backstage web admins are busy behind the scenes on Monday morning
It's not unusual for Apple to take its online store down briefly during a keynote presentation. In fact, Jobsian keynotes were traditionally ended with a musical act while online-store switcheroos were in progress – for example, the final San Francisco Macworld Expo keynote was memorably ended with Tony Bennett singling his signature "I Left My Heart in San Francisco".
But Monday's multi-hour takedown is an unusual move, perhaps signaling – as has been widely rumored – a comprehensive redo of the entire Macintosh line, along with the introduction of iOS 6 and further details of the next version of OS X, aka Mountain Lion. An iPad mini? Possibly. The next iPhone? Unlikely.
For reasons known only to themselves – though we have our suspicions – Apple's PR worthies have banned Reg reps from company events. Nonetheless, we'll be monitoring today's developments closely, and will provide Apple news and El Reg views as the day progresses.
Stay tuned. ®