Lamborghini has upped the gears with its own range of mobile products, including a tablet and a gold-plated Android handset, both set to drive into the hands of oligarchs this summer.
The Lamborghini TL700 boasts a metal and crocodile skin body, protected with a display built from sapphire glass, Russian site Hi-Tech Mail reports.
While the device costs 90,000 roubles (£1770), the display measures a mere 3.7in with a resolution of 800 x 480.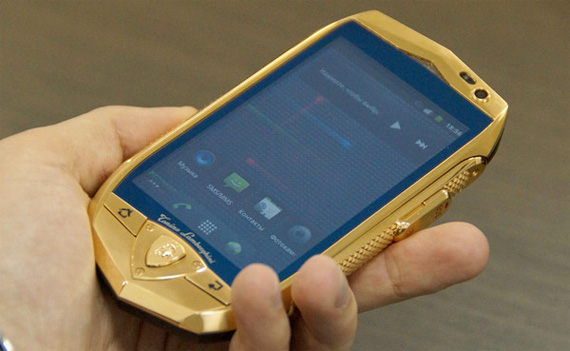 Source: Hi-tech.mail.ru
It also comes with Google's ageing Android 2.3 Gingerbread platform. Surely those paying that much to sit at the dinner table expect an Ice Cream Sandwich for dessert? Other specs include a 5Mp camera, 4GB of internal storage and a 1400mAh battery. Yeah, we know… there's not a lot of bang for the buck, gold bling aside.
On the other hand, the Lamborghini L2800 tablet does arrive without the Del Boy touch. It features a sapphire crystal display too and rolls up with Android 2.3 Gingerbread, although an ICS update is promised for a later date.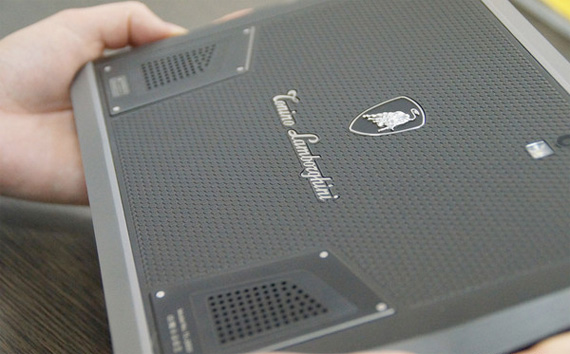 Source: Hi-tech.mail.ru
The L2800 features a 9.7in, 1024 x 768 display, 5Mp front-facing and 2Mp rear-facing cameras, 4GB of internal storage and 512MB of Ram.
Fortunately, the exclusion of gold has brought the price down from that of its compact brethren, although you'll still need to reach deep, as the L2800 is expected to retail for 75,000 roubles (£1480).
Both will launch in Russia sometime this August. We've yet to hear about a wider European or global rollout.
As it stands, racing fans have been able to get their mitts on Lamboghini laptops through a joint-venture with Asus.
Those more inclined to ride shotgun with other car makers were recently given the option of an edgy Porsche BlackBerry handset while Ferrari fans have previously been able to ride with Motorola.
When will someone put their foot down? ®